Companies / Users | Countries | Honors | Comments
Software reviewers and users give our product the highest rating.

PC World Online, Editor's Pick
AutoFTP PRO Regular, AutoFTP PRO Free:

"AutoFTP Free Transfer files over the Internet with this free automated FTP client. AutoFTP allows you to set auto-recurring transfers for future file transfer; automatically initiate file upload/download, then disconnect when transfer is complete; upload/download from a variety of different directories; abort file transfer if connection is too slow; and more. "
---

2 days after initial release. Software reviewers from ZDnet gave Organizer Deluxe Series the highest rating!
"PrimaSoft Organizer Deluxe is a complete database system.... Features include import/export capabilities, flexible filters, printing and reporting functions, backup/restore, a built-in HTML viewer, email support, and export to HTML with a wizard interface...... Last but not least, a separate database designer program called Designer Deluxe greatly increases the versatility of the program. It enables you to customize the database structure to the point that you can use it for many different, unrelated applications. In short, PrimaSoft Organizer Deluxe is easy to use and highly versatile. Excellent online help is included."
Program Pros
Database designer
Online help
Easy to use
Highly configurable
Graphics fields
Program Cons
---

SoftSeeker Online, Editor's Pick

AutoFTP Professional
,
AutoFTP Premium
:
"We sincerely congratulate you for the excellent job that you have done and want to recognize your achievement by awarding you with our Editor#s pick gallardon: our highest recognition. "
---

supershareware.com gave Organizer Deluxe Series the highest rating!
"We are pleased to notify you that your applications Organizer Deluxe Series you have developed have been evaluated by our technical department, obtaining the highest possible mark: 5 stars. As a recognition to the high quality of Organizer Deluxe Series and the great work carried out in their development, you have been granted our greatest prize."
---

TUCOWS Reviewers' Pick
Organizer Deluxe Series,
Software reviewers from TUCOWS gave Organizer Deluxe Series the highest rating! 5 Cows: "Must have! Beautiful piece of programming! "

---

Downloadthat Reviewers' Pick
Address Organizer Deluxe,
Software reviewers from DownloadThat gave Address Organizer Deluxe the highest rating and named Address Organizer Deluxe a 'Download That! Featured Product' in the Productivity category.

---

FileHungry.com gave AutoFTP Professional, AutoFTP Premium, AutoFTP Service, Organizer Deluxe Series, the highest rating! 5/5 stars.

---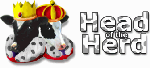 TUCOWS, Head of the Herd
Olympic Organizer Deluxe
"Each week our review staff selects an outstanding application from our huge software archive and features it right here with an in-depth review. "
"Are you an Olympics watcher looking for a program to organize the data from Atlanta and the upcoming games in Sydney? Olympic Organizer Deluxe will allow you to keep all your information up-to-date and in one place. Pre-designed templates are included to help you organize as well. ... .. Olympic Organizer Deluxe has a user-friendly interface and is very fun and easy-to-use. Watching the Olympics has never been so fun. Why not try it for yourself today? "
---

Never Lose Another Bookmark
Internet Organizer Deluxe:
"Having trouble keeping track of all your favorite Web addresses? Tech Director Jon DeKeles has three top Windows utilities to streamline your Internet record-keeping."... "PrimaSoft Internet Organizer Deluxe is a fully featured database system for Internet record keeping. It features integrated backup and restore, calculated fields, data importing, HTML report wizard, search-and-replace, filters and much more. "
---

5 Star Internet Shareware for Win95,98,NT
DB-HTML Converter PRO:
has been rated a glowing 5 Star program, the highest rating by www.5star-shareware.com.
---

paulspicks.com gave AutoFTP Professional, AutoFTP Premium, AutoFTP Service, Organizer Deluxe Series, the highest rating! 5/5 stars.

---

Top Ten Shareware PrimaSoft DateTime "Keep your PC's clock accurate to the second. If you have an Internet connection, DateTime sets your system's date and time with a few mouse clicks, synchronizing with an Internet host. "
---

Top Ten Database Tools
PrimaSoft Music Organizer: This database is designed to help you organize your collection of CDs, cassettes, records--and even 8-track tapes.
PrimaSoft Software Organizer: Organize the details of your software collection in a convenient database. Track purchase details, price, installation date, publisher, and a lot more.
PC World On-line
Top 10 Database Tools
---

Organized? Who, Me? / Goldilock's Revenge - PrimaSoft Amigo-2000 "After programs that are too hard or too plain, Amigo-2000 is just right. It lets you add prioritized reminders to a calendar with just a few clicks. The display is easy to read, and I mastered it in less than five minutes. ..., it's the program you should look at first before moving on to industrial-strength schedulers."
---

Organizers Track Data Easily
PrimaSoft Organizers: "Neatly managing information has never been one of my strong points. I can't quite seem to keep track of all the business cards I'm handed and my Navigator bookmarks list requires constant maintenance. To make sense of the chaos, I decided to try a PrimaSoft Organizer.
Among the 15 PrimaSoft Organizers available--ranging from Address, Inventory, and Software to Books, Wine, and Music--I opted for Internet Organizer 3.0. This nifty piece of shareware is a simple database that makes it easy to add, edit, sort, delete, search for, and replace data. Internet Organizer includes URL, Keyword, E-Mail, Date, and two category fields, plus four user-defined fields and a notes field that can hold up to 64KB of text. You can also store an unlimited number of images in each Organizer in .gif, .jpg, .png, or .pcx formats...."
by Lisa Moskowitz, PC World

---

PrimaSoft Organizer Series
Catalog Your Collections
"Stop wondering where your books, CDs, and other potentially loanable, losable items are. New software lets you track your stash via your PC. .... Thorough and easy to use. Book Organizer is the best choice for collectors who are serious about tracking their libraries. PrimaSoft also offers versions for collections of stamps, coins, videos, music, wine, sports cards, and more ..."
ComputerLife Magazine, July, 1998
---

PrimaSoft Organizer Series
PC Magazine Daily Download
PrimaSoft Organizers: "Keep track of everything."
---

PrimaSoft Organizer Series
Windows 95 Secrets , 4th Edition GOLD
"This complete book and software package not only comes with the latest edition of the phenomenally popular Windows 95 Secrets but also with four CD-ROMs chock-full of the best Windows 95 shareware, freeware, and demos available."
---

Internet Organizer
HTML-Powertools "Internet Organizer, 2.510/12:19 Internetseiten professionell mit Beschreibungen verwalten. Mit Importmöglichkeit zum Netscape Navigator. "
---

Internet Organizer, Address Organizer, PrimaSoft Organizer Series COOL TOOL AWARDS
Internet Organizer: "An extremely handy web indexing tool, accessible from your system tray" - WindowsPC.com
Address Organizer: "A handy full featured contact manager that organizes information in a very accessible format."
---

Software Organizer, DB-HTML Converter PRO, AutoFTP PRO
Pick of the Week by The Windows Users Group Network
"Past recipients of Pick of the Week have been IFA, WinZip, ThumbsUp, Paint Shop Pro. "