1. Bug Tracker management solutions
PrimaSoft BugTracker software allows you to organize and manage all bug reports, improvement suggestions, or any other software development related data. Bug Tracker Organizer's intuitive interface and ready-to-use database solutions make it easy to set up and use.
Bug manager basic solution.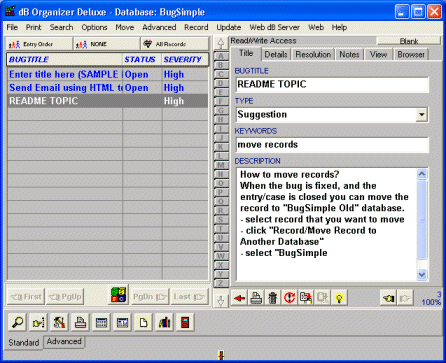 Bug manager detailed solution..