1. Donation management solutions
Donation Organizer Deluxe is a flexible database management software with ready to use donation management solutions. Our software gives you an easy way to manage, track, and organize data of a small fundraising organization.Donation software solution includes databases:
Donations :maintain and organize and track all contribution transactions.
Donors :organize and track contributors data: donor general information, address and contact data, attributes, details, and user data, activity log, donations, relations with other donors, notes...
Log : catalog, manage, and track all contact activities with your donors.
Relations : manage, and track information about relations among Donors.
Donation Software Solution, Load database (load database and process your data)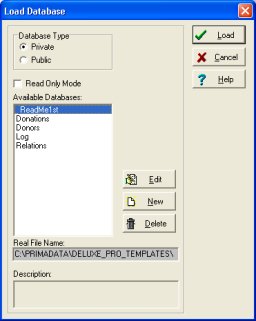 Donation Software Solution: donor/contributor database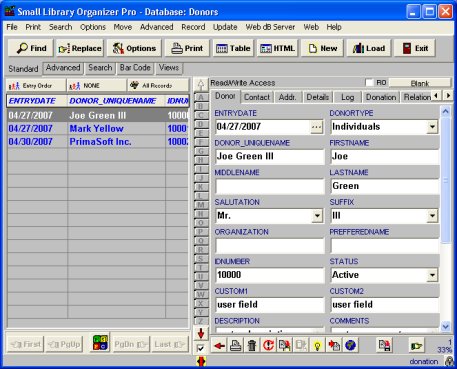 Donation Software Solution, donation database: manage and catalog donation data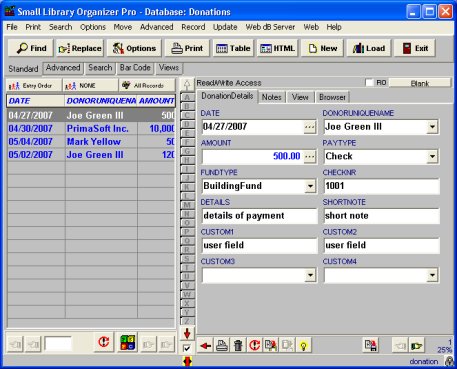 Donation Software Solution: donation details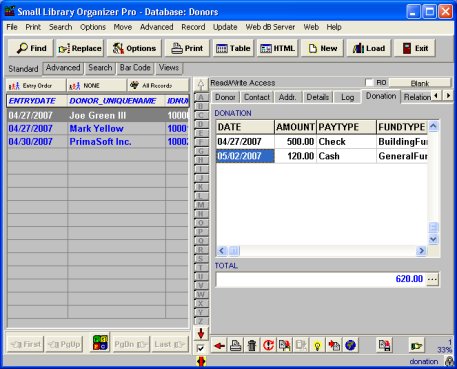 Donation Software Solution: donor/contributor relations