4. Print reports
Report wizard lets you create quality, professionally looking documents, note reports, journal books, todo lists, summaries, and more. You can define the report characteristic (color, size, margins, graphics,.. ), report layout , report sections (header, footer, ...). You can save settings to a template for future reuse.
Note report by subject/category: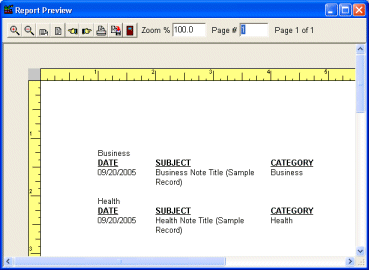 Note report, simple "row mode"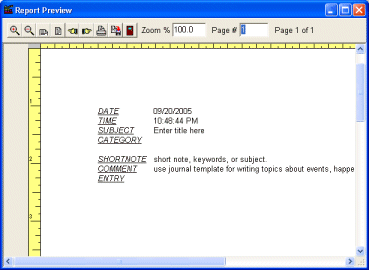 Define report attributes.