New printing features:
When printing a Standard Report in Column Layout the simple text fields are now auto-wrapped.
Individual data fields in labels can now be left- center- or right-justified. They can also have Bold, Italic, Underline attributes set.
Print From Current Record option in Reports, Labels, and Customized Documents.
Print Report and Print Labels have a new From Record set of radio-buttons.It can be set to First or Current.
Print Customized Documents has a new Print From Current Record option.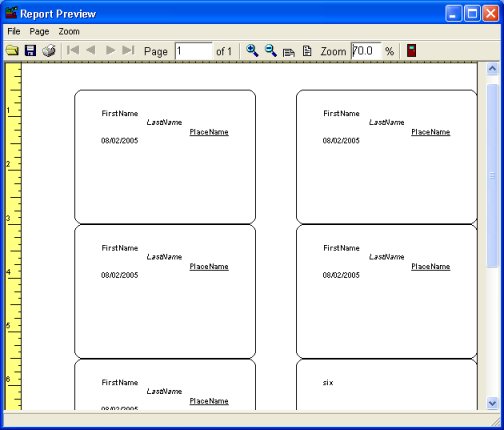 ---