Question/Topic: How to check a loan history for the selected item?
Start Equipment Pro.
Click Load.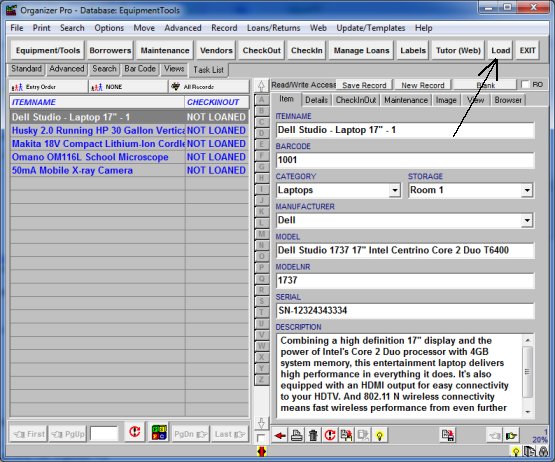 ---
Select Loan database (all check in and check out transactions).
Click Load.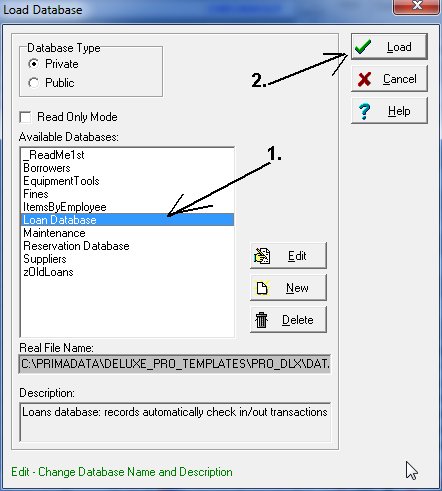 ---
Click Search tab.
Select Item (1).
Enter item name (2).
Select Non Stop Mode (3).
Click Find (4).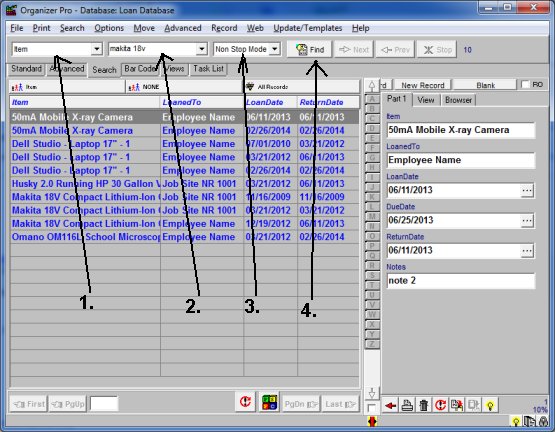 ---
Search / Non Stop Mode results.
Review results.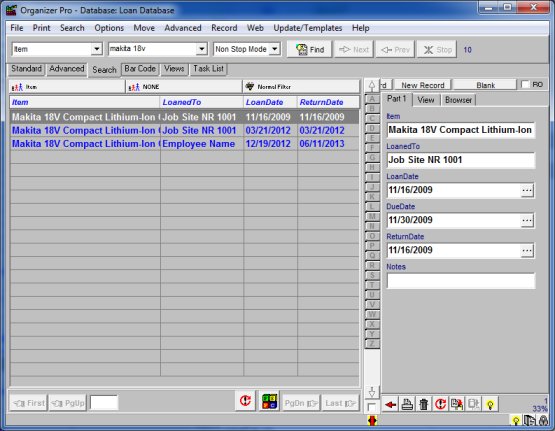 ---
Click Print / All Records/ Standard Report menu command.
Select data fields (Included Fields box).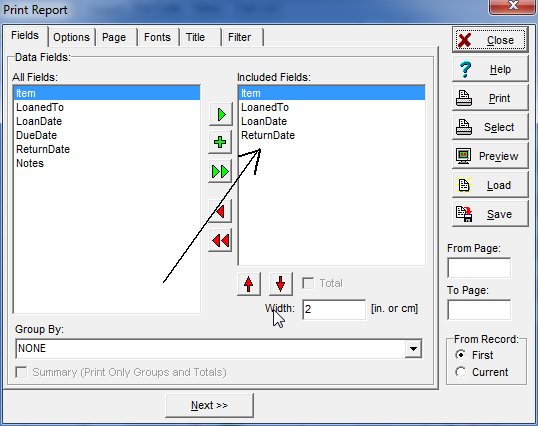 ---
Click Preview to review report.
Equipment loan history report.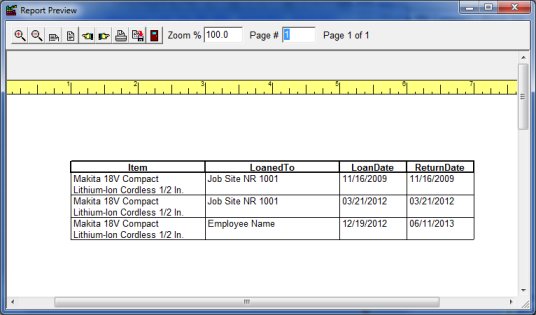 ---
With the right mouse button click on the Normal Filter button.
Select All Records to display all loan transactions.