Question/Topic: How to create a report: equipment loan/return history?
Start Equipment Pro.
With the right mouse button click on the Sort button (1.).
Select Primary Soft Field and then Item (2.).
Records (loan transactions) are sorted by item name.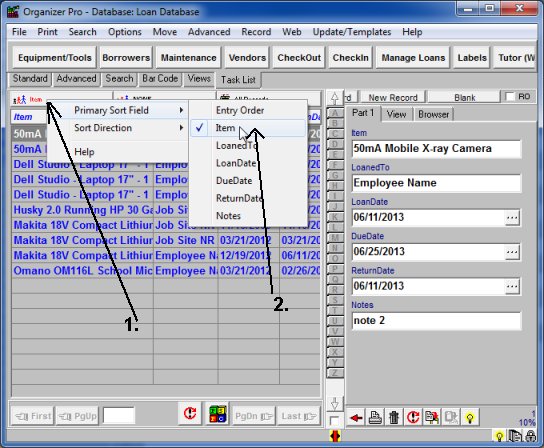 ---
Click Print / All Records / Print Standard Report.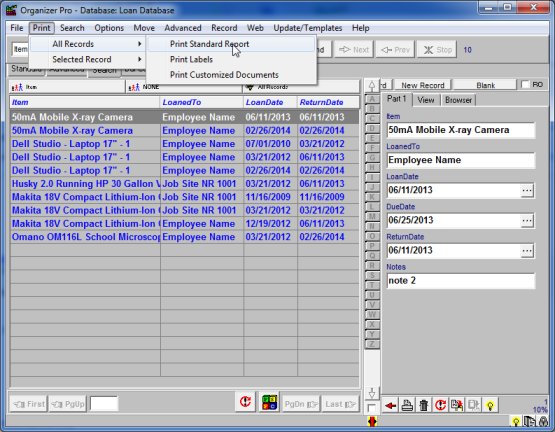 ---
Select data fields for the loan report (Included Fields box).
Select Item in the Group By box.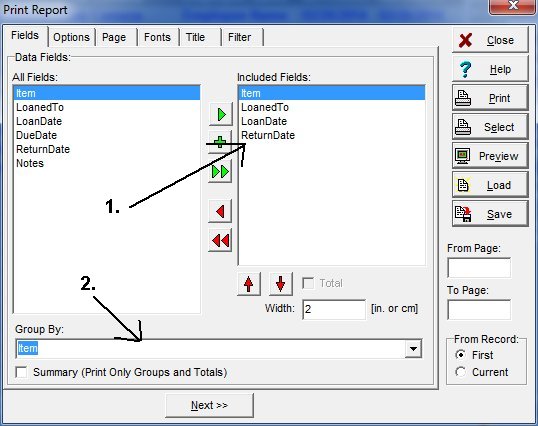 ---
Click Preview.
Report: equipment loan transactions grouped by item