Question/Topic: How to create a simple report in HTML form?
How to create a simple html report?
How to create a document with the data from my organizer that I can share with other users?
---
1. On the File menu click HTML Report.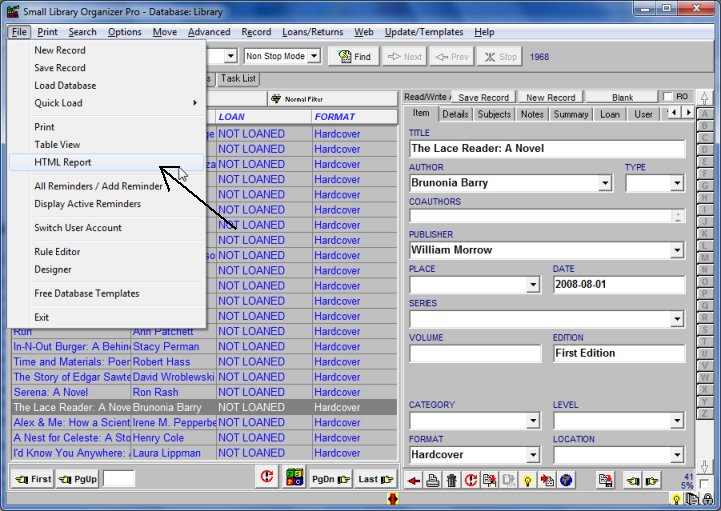 ---
2. Click on the small "..." button to select a folder. Your HTML report will be saved in this folder.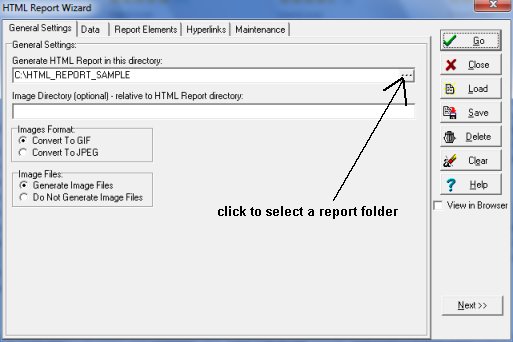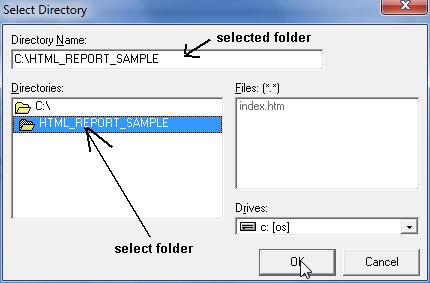 ---
3.
Click on the Data Tab.
Select a data field in the All Data Fields and click Green Arrow button.
Data fields that are listed in the Selected Fields box will be included on the report.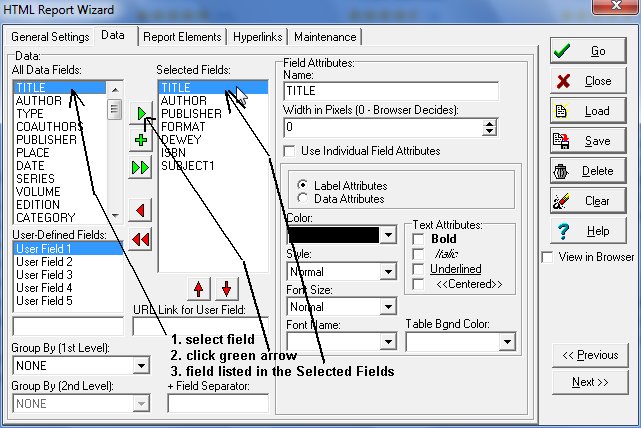 ---
4.
Click on the Report Elements Tab.
In the Report Type section select 1-Level.
Unselect Advanced options (Page Attributes, Page Header, Page Footer).
Select Page Body and click Define.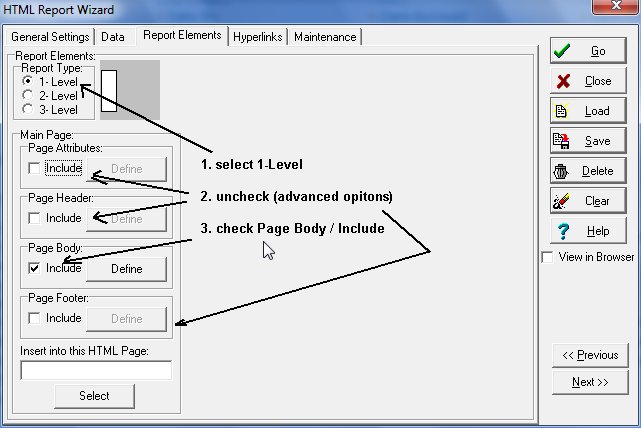 Select
Tabular
, click
OK :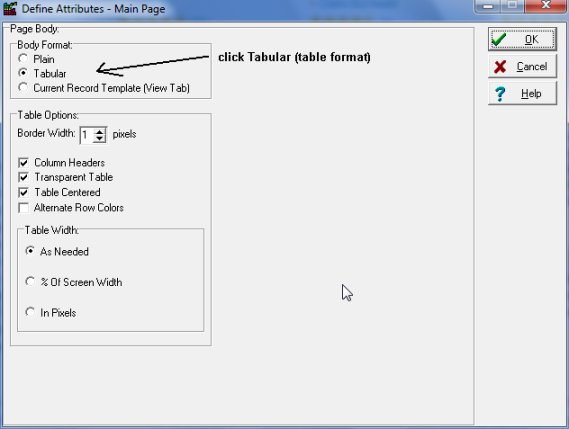 ---
5.
In the Save As window verify folder name.
Enter the report file name into File Name box (library_sample.htm).
The report file name has to be in the form file_name.htm or file_name.html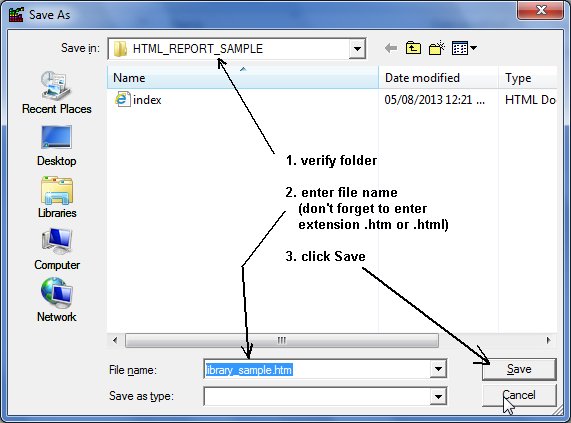 ---
6.
Start Windows Explorer.
Go to the folder where you saved your html report.
Double click on the file to open it (or click with the right mouse button on the file to display popup menu, select Open)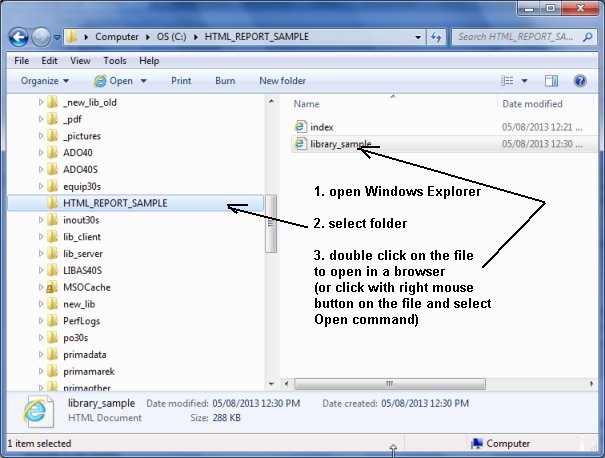 ---
7.
The report opens in your browser.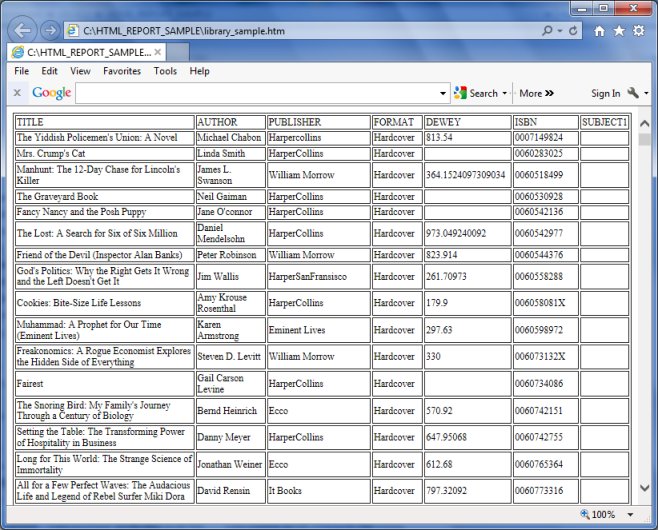 ---