Question/Topic: How to print report: incoming transactions by date?
On the File menu, click Load Database or click Load on the tool bar.
In the Load Database window select TrLog_In database (incoming transactions) and click OK.
---
Click on the Sort button.
Select DATE as a primary sort field (sort incoming transaction by transaction date).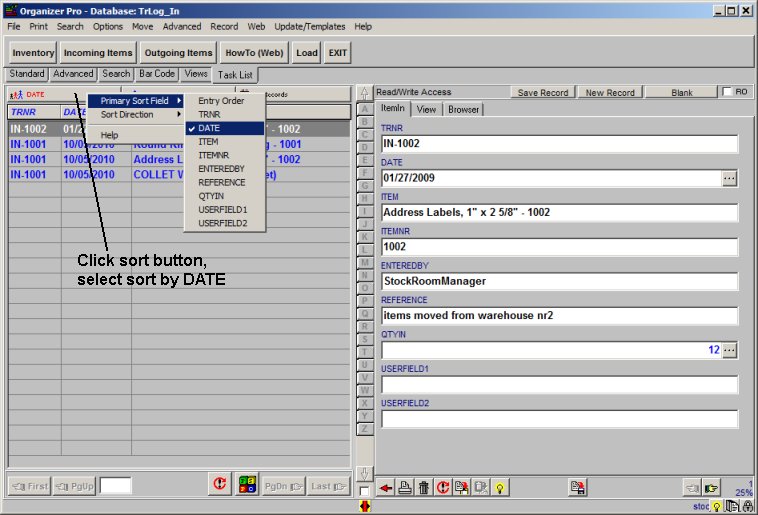 ---
On the Print menu, click All Records, then click Print Standard Report.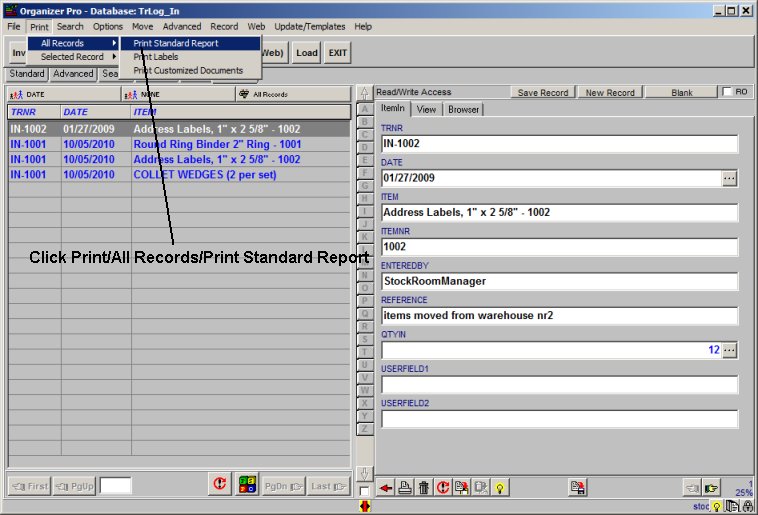 ---
Define report setting
Select DATE in the Group By box.
Select data fields that will be included on the report.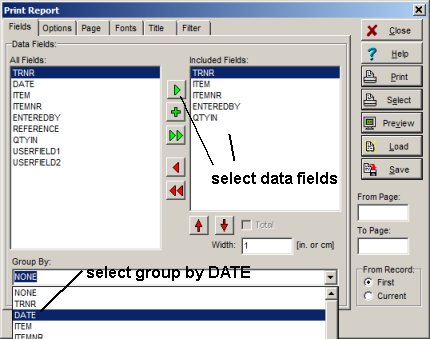 define column width for each data field
the total width has to be smaller than the page width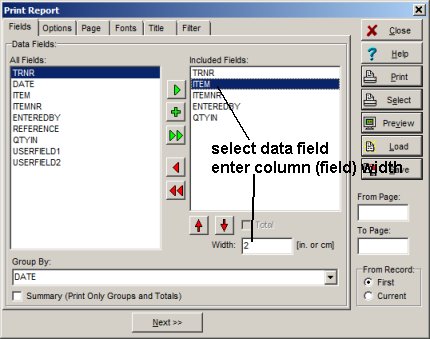 ---
Click Preview button to review the incoming transactions report.
If you are satisfied with the report layout close preview window, and click Save to save the report setting into the template.
Next time click Load and load the previously saved report.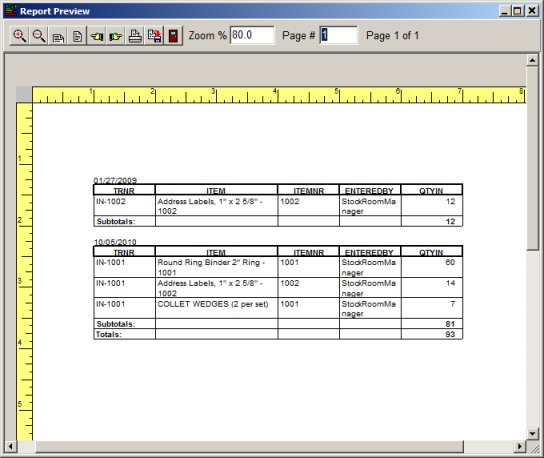 ---
Print Report window, page layout options, select landscape orientation if you want to include more columns (data fields) in the table layout.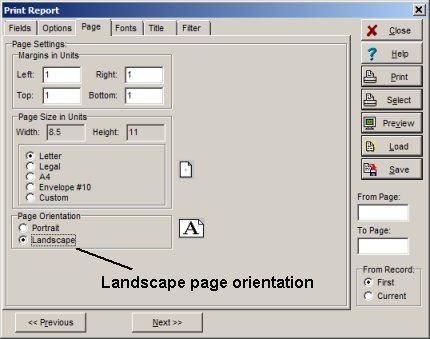 preview window, transactions by date, landscape layout: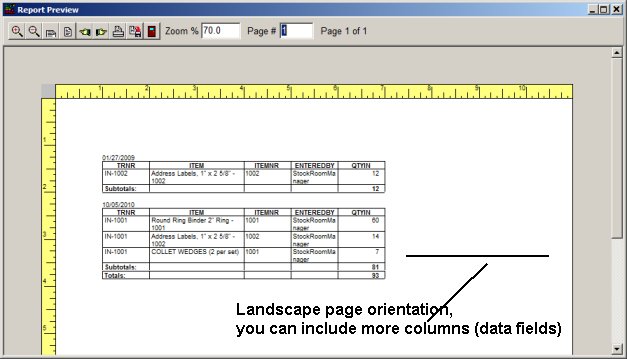 Stockroom report hints:
a) today transaction: create filter DATE = "today"
b) date range transaction: create filter, select Between, define "start date" and "end date"
c) transactions for one item: select ITEM field, define filter ITEM = "item name"
Similar questions:
We are currently using this data base for our tool room/perishable tooling. How do I extract usage by date? I know how to pull all usage for each PN but is there a report that I can add a date range and pull all in and out transactions?