1. Document management solutions
Our database software solution gives you an easy way to gather and organize information about all your documents: office manuals, research papers, technical literature, government regulations, codes, and more.. Document Organizer's intuitive interface and ready-to-use software solutions make it easy to set up and use.
Database solution template: organize all your document information.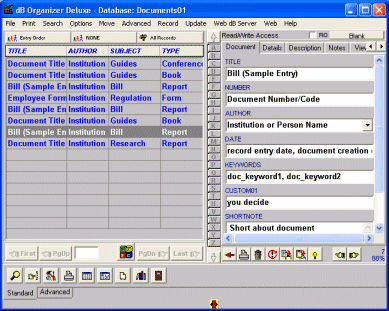 Our software includes 2 ready to use document management templates. Additionally you can create customized solution with Designer.