4. Print reports
Report wizard lets you create quality, professionally looking document reports, summaries, and more. You can define the report characteristic (color, size, margins, graphics,.. ), report layout , report sections (header, footer, ...). You can save settings to a template for future reuse.
Define report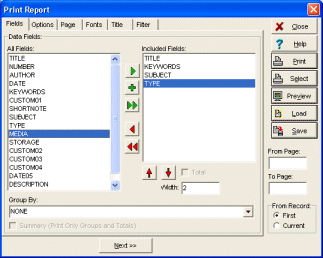 Preview report, document report, table form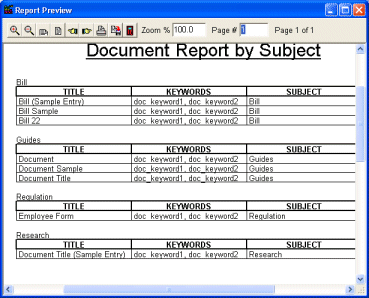 Preview report, document report, detailed report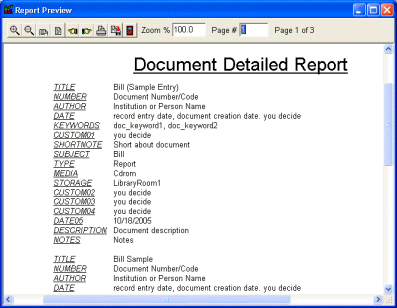 The Organizer's HTML wizard lets you create a set of linked web pages containing anything from simple document reports (HTML form) to professionally designed HTML catalogs.