1. FAQ management solutions
PrimaSoft Frequently Asked Questions database management software allows you to organize and manage all FAQ related information (question, faq type, category, keywords, faq answer, activity log information). FAQ Organizer's intuitive interface and ready-to-use database solutions make it easy to set up and use.
FAQ Basic Solution: organize all your FAQ information.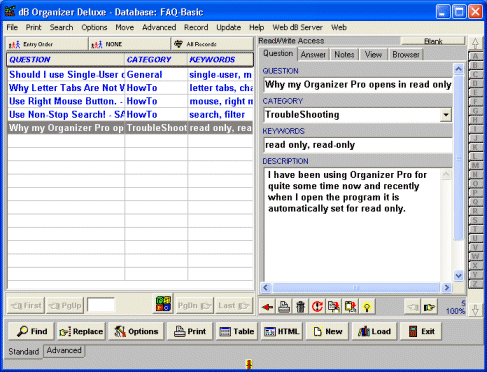 FAQ Detailed Solution: organize all your FAQ in as much detail as you want.