4. Print reports
Report wizard lets you create FAQ report, FAQ summaries, and more. You can define the report characteristic (color, size, margins, graphics,.. ), report layout , report sections (header, footer, ...). You can save your faq report settings to a template for future reuse.
Define faq report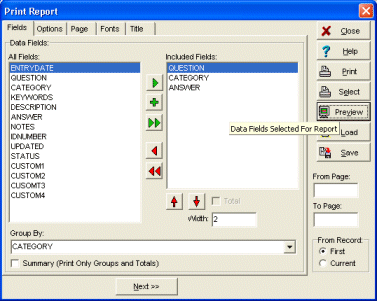 Preview report, faqs in row mode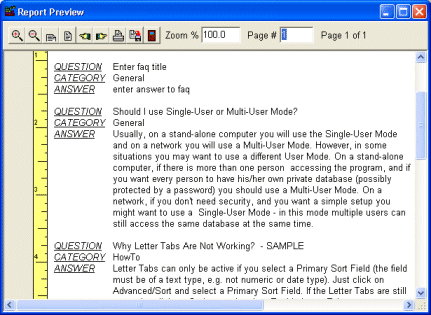 Preview report, table report, faq grouped by category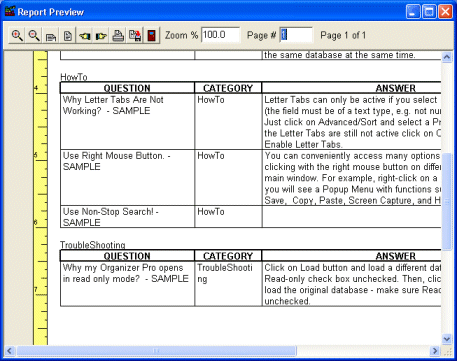 Customized report; it uses html template form. Customized reports allows you print report, send it as email message, or save it to html file.