11. Filter assets records
You can limit the number of records displayed in the software. You can specify a criterion for one or more fields. The more criteria for the filter you specify, the better chance of obtaining the range of asset records that interest you.
Select asset fields used in the filter.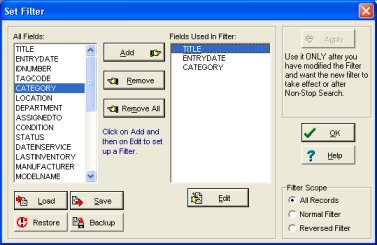 Define filter for the selected field.