12. Summary, graph, statistics
A summary of records in the database can give you some insight into distribution of your assets data. Displaying a Graph can make it easier to grasp the overall picture and uncover trends in your assets data. Summary window allows you to print result or generate html report.
Summary window, print asset summary report or generate html table.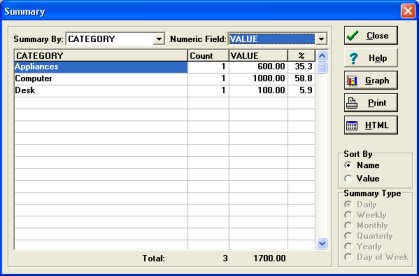 Summary in a graphical form.