---
Designer
Designer is an application that allows you to create one or several databases (it depends on the license you purchased). For each database you can add a collection of tables. When the table's structure is defined you can quickly choose data controls for you data fields and create data entry/view forms. You can view and process databases with tables and defined forms in Organizer Advantage. Organizer Advantage is a system that offers ready to use database management features.
Depending on the License you purchased you can create and manage:
one database with several simple tables of not related data (Address Book, Office Inventory, Password Book)
one database with several tables of related data; data from tables is related through the use of common fields (Equipment Inventory, Maintenance Transaction, Users, Locations)
multiple databases with simple tables or related tables
Designer: create databases with tables.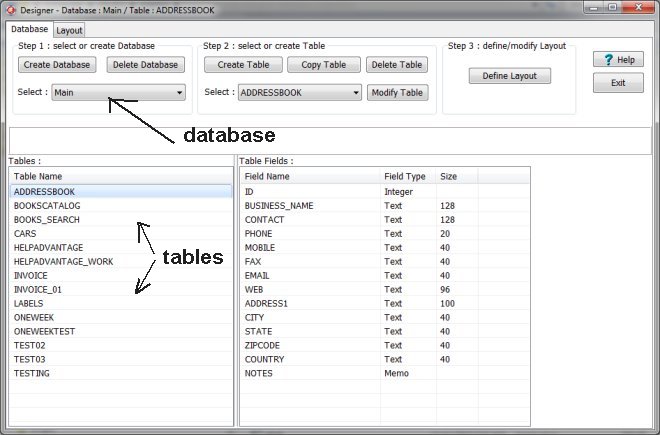 ---