---
Layout Panel
The layout panel provides the set of commands that allow you to create the data entry pages, choose data control types, and define relations between data fields.
In the layout window you can safely review all data forms without worrying that you change something. Just be sure that the Design Mode is Off.
The layout panel contains four sections: the layout toolbar (1), the page section (2), the table/fields section (3), and data entry pages (4).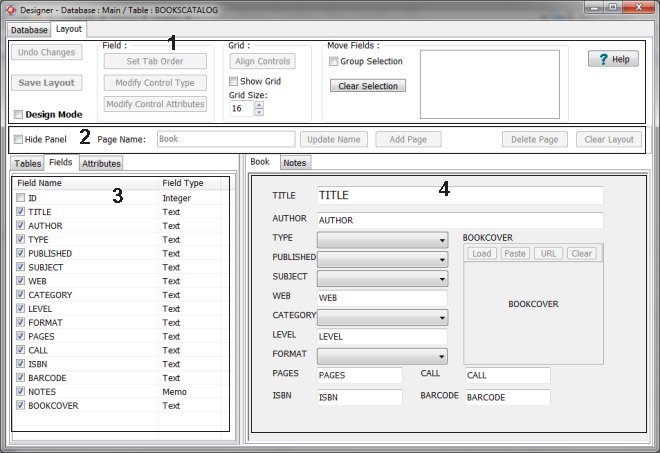 ---