2. Create database easily
You can start using Asset Solution with the data templates included in the software. If the templates already created are not exactly what you are looking for you can easily create a new one with the Designer.
Quickly define or modify structures for your Asset software solution with Designer.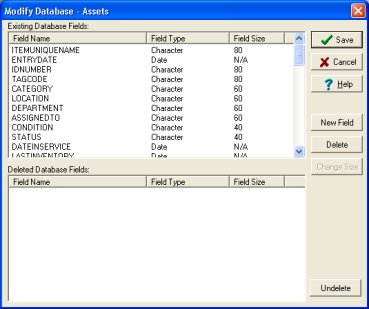 Additional templates: Organizer is one of the most flexible, end-user-oriented database products on the market. If you are not sure how to build the database we list over 100 ready-to-use and free templates (for registered users). Browse, download, and use fully functional solutions absolutely free of charge. Free Solution Center: Software solutions for Business and Home PC users