1. Church Library management solution
Church Library Organizer Pro is a database maintenance system for church libraries. Our library software is designed to manage the following activities of your library: manage all library collections, manage member/patron information, keep track of the library circulation data.
Church Library Software Solution: library collection database.
catalog collections manually
catalog library items automatically from the Web (by ISBN, UPC numbers)
import data from MARC records, or text delimited files, ..
process check-in and check-out transactions (manually or with a barcode scanner)
search items by any field
customized views
print library reports
print barcodes, print spine labels, print inventory labels
overdue reporting
and more..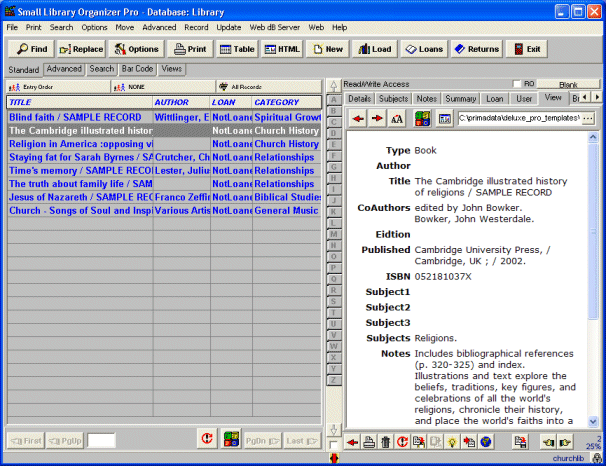 ---
Church Library Software Solution: manage member information.
easily manage your library members
print address labels, print member cards
send emails from the software
search patrons by any field
print member directory
and more..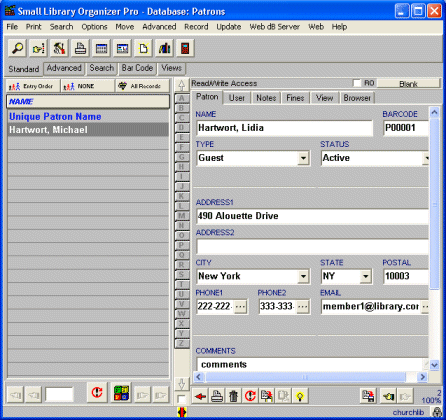 ---
Church Library Software Solution: circulation database.
automatically records all library transactions
print activity reports
display summaries
and more..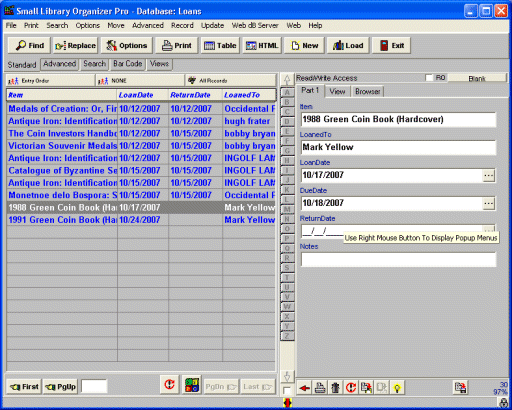 ---
Church Software Add-ons (free): Check In/Out module.
process check in/out without launching library software.
your library databases are protected from unwanted modifications and users.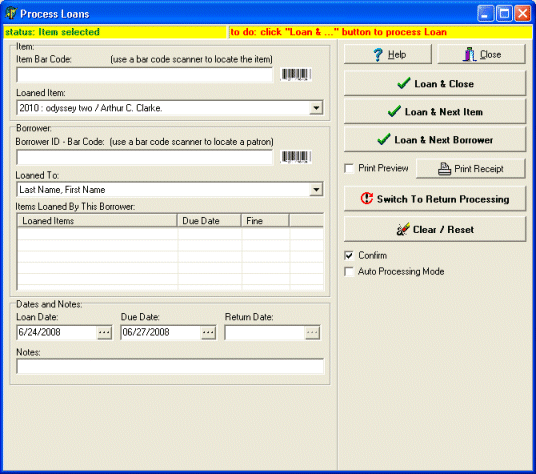 ---
Easy to use for the beginner, feature-reach and powerful enough to satisfy advanced users.
catalogue library items and members using easy to use data entry forms
catalog your items automatically by ISBN number (books) or UPC number (dvds, cds)
import member data, library data from text delimited files
import library data from MARC records
import book search results from library search engines
speed up data entry procedure with copy/paste record feature
speed up data entry procedure with record templates
enter library records on separate computers and transfer data to main computer
.. and more
---
Free Library Software Add-ons: Database Designer.
customize database templates included in our library software solution.
designer supports extension of your Library system with database templates from our Solution Center.