Address Home (personal) software solution overview:
Use this software template to track and organize all your private or business contacts. You can enter the following information: first name, last name, company, address, phone home, phone mobile, phone work, fax, email address, web address, picture, important dates, notes, birthday information, and more.
Address, Contact (personal) software solution features:
customize the template to meet your needs
print reports, phone lists
organize contacts in groups (example: family, business, friends)
print address labels
send emails
print letters
track contact history
sort, view address / contact data the way you like
Database Fields Included :
First name, Last Name, Company (if applicable), Category, Phone home, Phone work, phone mobile, fax, email, web (face book) address, address, picture, notes, custom data fields.
Organizer Advantage with database template, screenshots:
address template: address book business database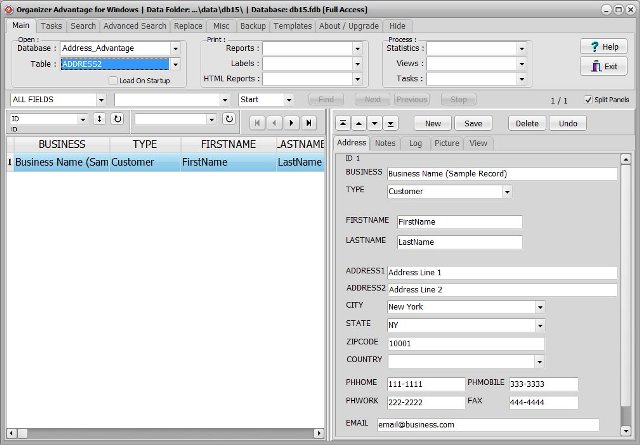 address template: address book database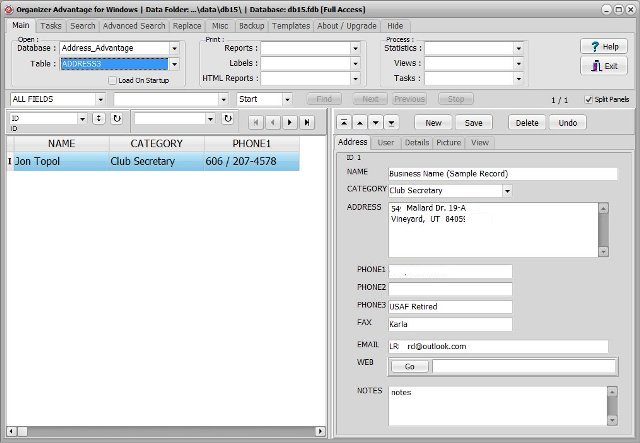 address template: address book simple database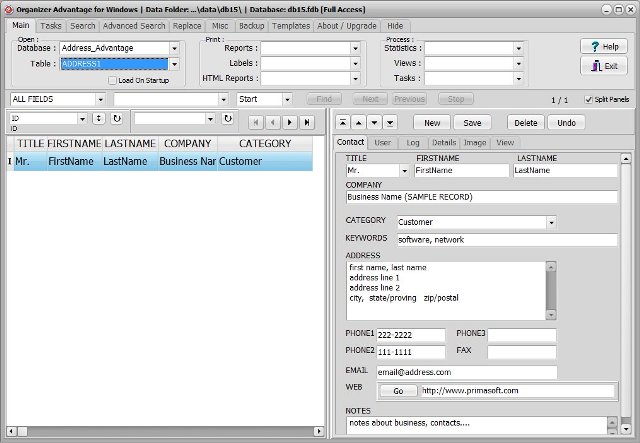 ---
Organizer Deluxe with database template, screenshots:
Database and Software Screenshots :