Cat show/exhibition database overview:
1000 barcode records, database overview:
Database template includes 1000 barcode number. There are 3 additional database fields. You can use them for a library name, phone number, or address. Use this database to print barcode numbers. This database was requested by Small Library Organizer Pro users.
features:
use replace feature to define your library barcode numbers.
print barcode labels and use them for new books (when entering data), this way you will avoid duplicate barcode numbers
print one, two, or many copies of the same barcode
there predefined label types
Organizer Advantage with database template, screenshots:
barcode numbers template: print 1000 barcodes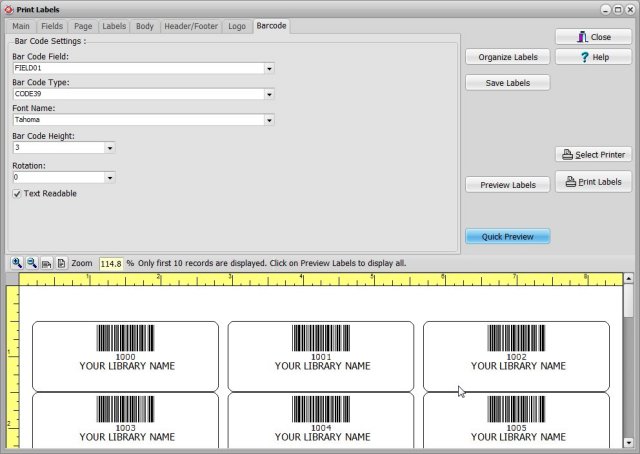 ---
Organizer Deluxe with database template, screenshots:
1000 barcode numbers, images: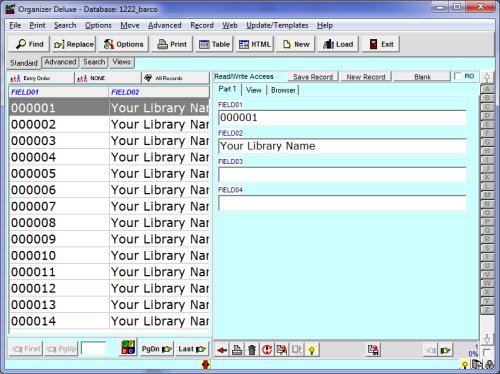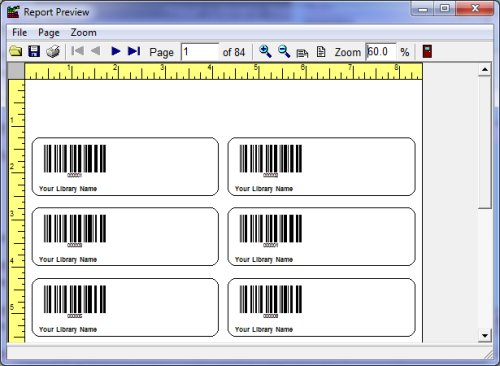 ---
Organizer Advantage Users:
Review instructions: how to install 1000 Barcode Numbers template.
---