Boat Expense Log database software solution:
Ready-to-use, simple database template for tracking boat expenses. Use this software template to track and organize all your boat-related expenses.
Boat Expense Log database features:
easily enter boat expense entries
print boat expense reports
search boat expenses database by any data field
easily process your data: sort, filter, view, delete, modify
unlimited number of records and databases
customize Boat Expense Log template by adding your data fields
Database Fields Included:
EXPENSE TITLE, EXPENSE CATEGORY, WHO, DATE, COST, EXPENSE DETAILS
Organizer Advantage with database template, screenshots:
boat template: boat expenses database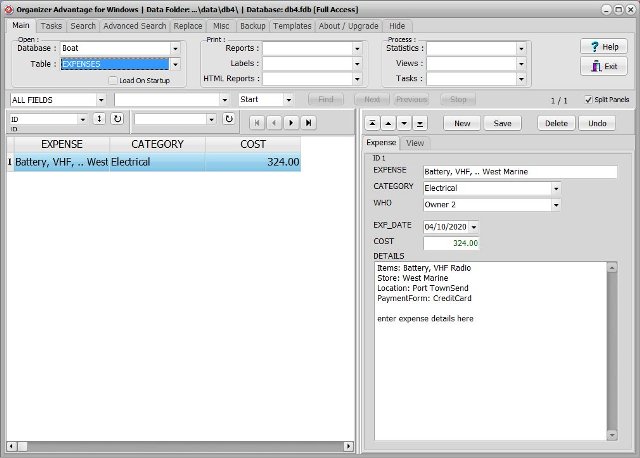 boat template: boat inventory database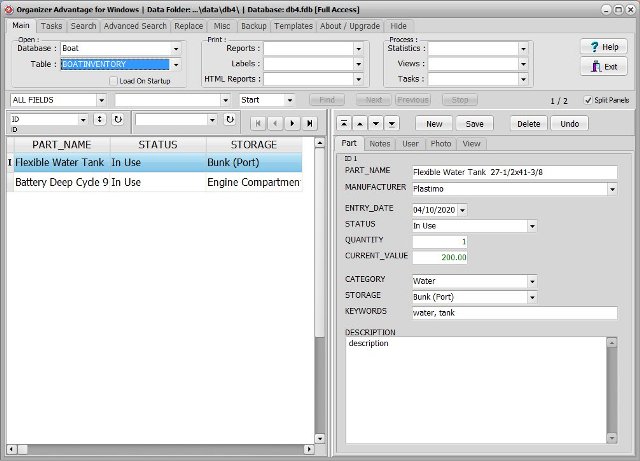 ---
Organizer Deluxe with database template, screenshots:
Database and Software Screenshots :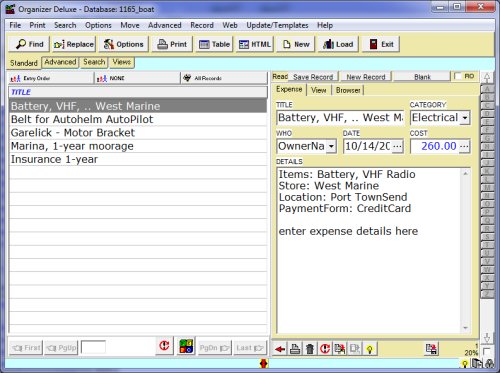 ---
Organizer Advantage Users:
Review instructions: how to install Boat Expense Log template.
---