Cat show/exhibition database overview:
Complete database template, helps to organize information of cat owners, cats, payments, and more. You may enter the following information: owner first name, last name, address, email, phone, cat name, registration number, birthday, eye colour, breed, sire, dam, breeder, class, payment details, summary, notes, and medical notes.
Cat show, exhibition features:
organize, catalogue, manage any information related to cat/owner show registration.
quickly print exhibition reports (exhibitor list, payment summary, contact list, cat list, ..)
find quickly any information, who paid who did not pay?, what is the contact?
enter note and medical details
sort data by any field
easy-to-use format
Organizer Advantage with database template, screenshots:
---
Organizer Deluxe with database template, screenshots:
Cat exhibition database in Organizer Deluxe: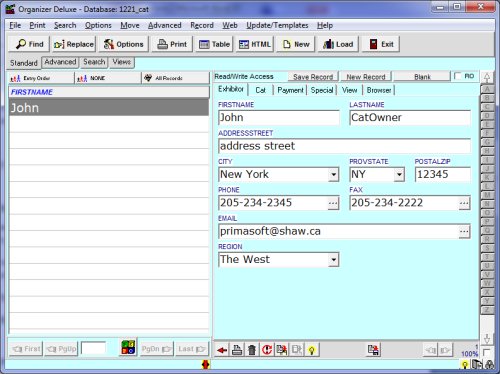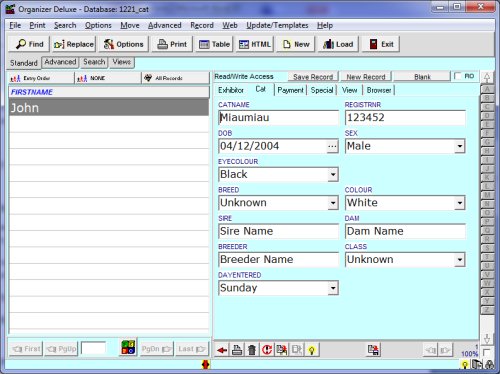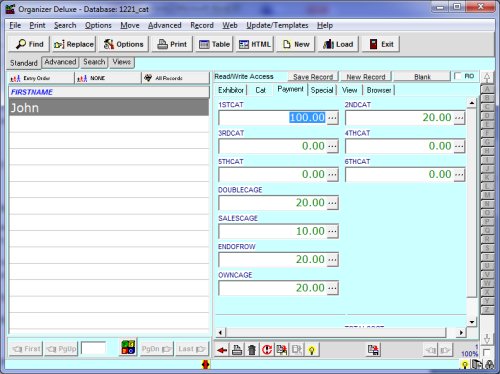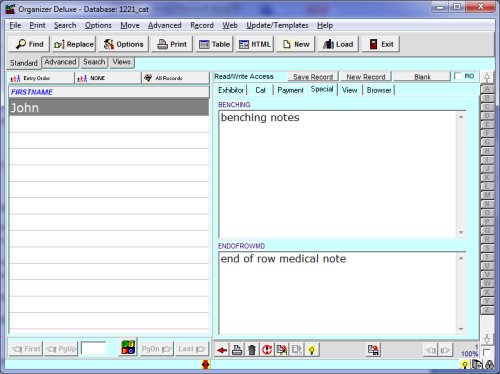 ---
Organizer Advantage Users:
Review instructions: how to install Cat Show template.
---