Document Manager/Organizer (catalog/library of paper documents), software solution overview:
Complete and flexible document management software solution for Windows users. This database software solution gives you an easy way to catalog, organize, and manage information about all your office manuals, research papers, technical literature, government regulations, codes, and more. Manage your document information including: document title, number, author, category, document type (bill, book, conference, journal, patent,...), media (article, book, tape, cdrom,..), institution, keywords, document subject, storage place, description, several custom fields, specialized table field, and more.
Document management software solution features:
Easily and quickly enter information about all your documents
Modify the database template to meet your needs. Create new databases.
Find document details quickly with flexible sort, search, or filter.
Print document reports, catalogs, or create reference catalogs in html form (web ready).
Create customized views to access and display your document records in virtually any way.
Database Fields Included :
enter
Organizer Advantage with database template, screenshots:
document template: document inventory 2 database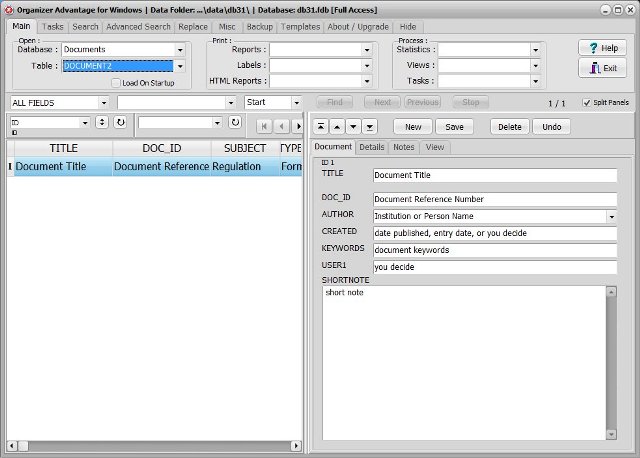 donation pledge template: donations donors database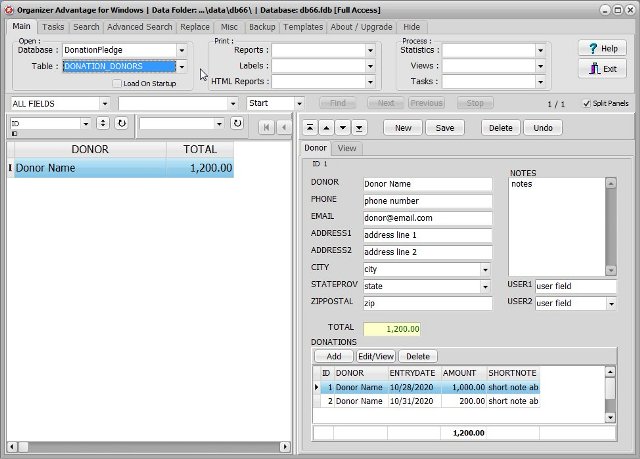 ---
Organizer Deluxe with database template, screenshots:
Database and Software Screenshots :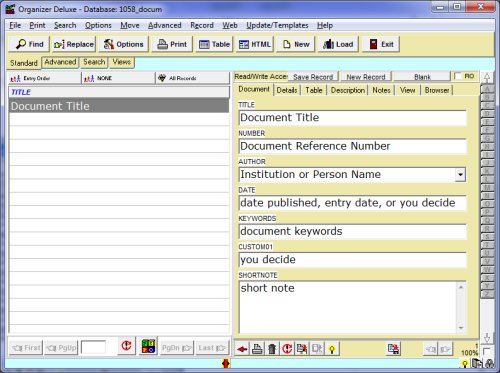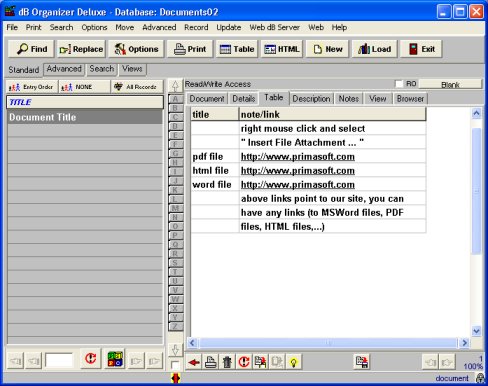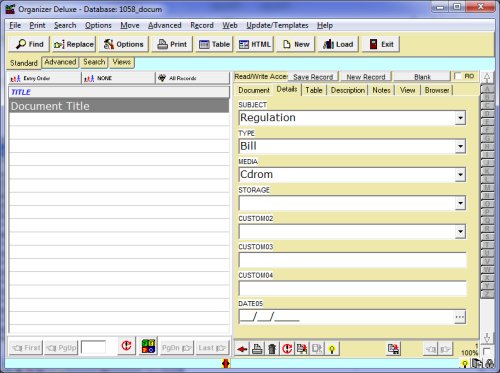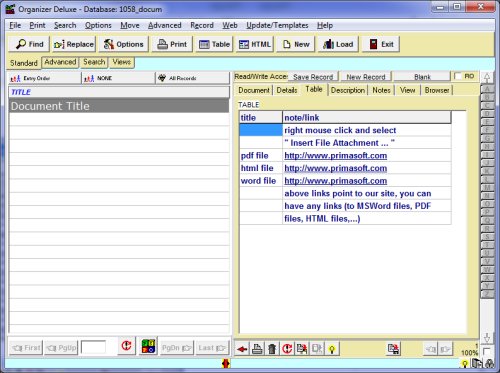 ---
Organizer Advantage Users:
Review instructions: how to install Document Manager 2 template.
---