Invoicing and Billing software solution overview:
Complete and flexible invoicing and billing management software solution for all kinds of professionals such as lawyers, artists, constructors, developers, consultants, field experts, designers, architects, accountants, programmers, consultants, landscapers, doctors, gardeners, .. for anyone who bills for labor and/or material.
Invoicing and Billing software solution features:
Easily and quickly organize and manage all invoice related data: invoice number, purchase order number, terms, customer/client information, and much more.
Customize the invoice template to meet your needs.
Track activities, send invoice emails, print invoices, letters and more
Find invoice details quickly with flexible search, sort, or filter.
Database Fields Included :
enter
Organizer Advantage with database template, screenshots:
invoice template: invoice simple 1 database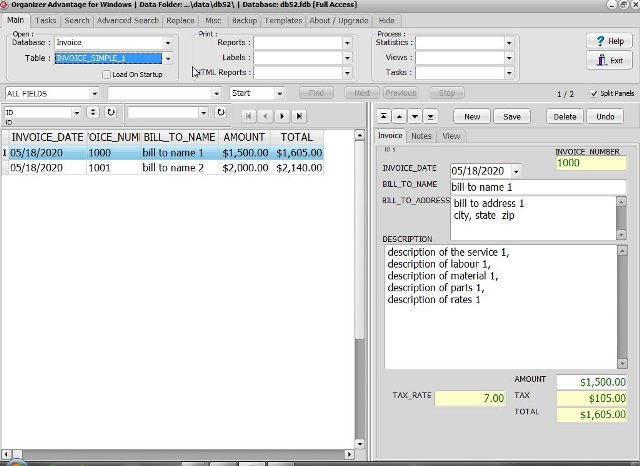 invoice template: invoice simple 2 database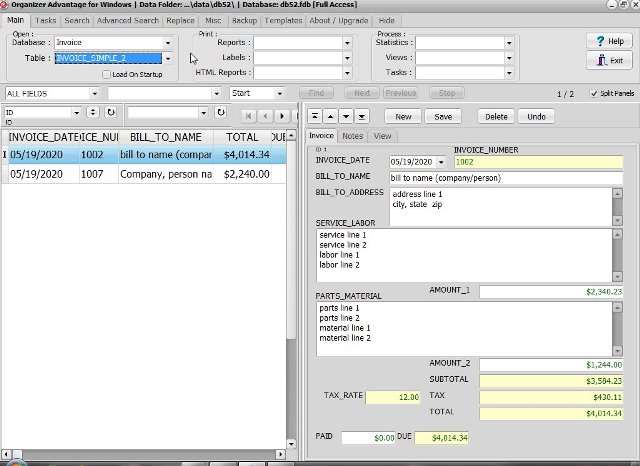 invoice template: invoice simple 3 database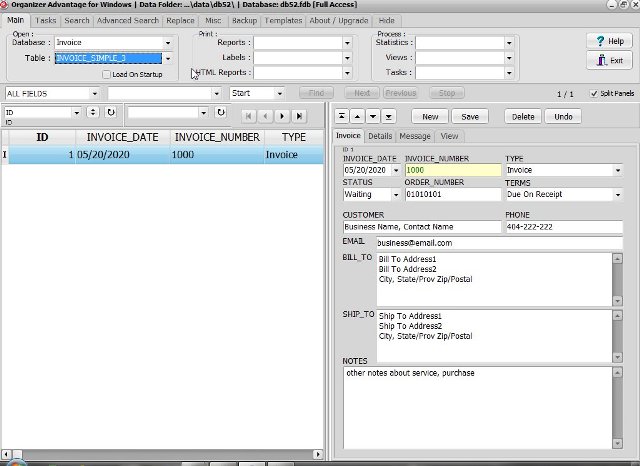 invoice template: invoice simple database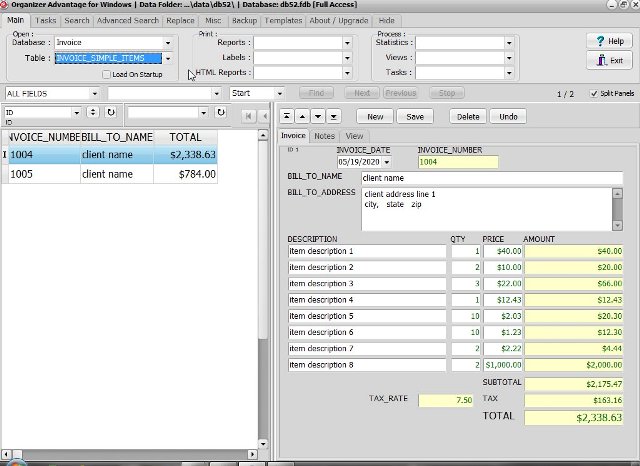 ---
Organizer Deluxe with database template, screenshots:
Database and Software Screenshots :