Bank Account software solution overview:
Complete template that allows you to organize and manage all your web bank accounts. Manage account information including web bank name, link, login link, login information, login name, password, description, and more.
Bank Account software solution features:
customize the template to meet your needs, you can add new data fields or modify fields included in the template
easy way to gather and organize information about all your passwords, access codes, important numbers, login names, ids, account numbers.
Database Fields Included :
enter
Organizer Advantage with database template, screenshots:
internet template: web accounts database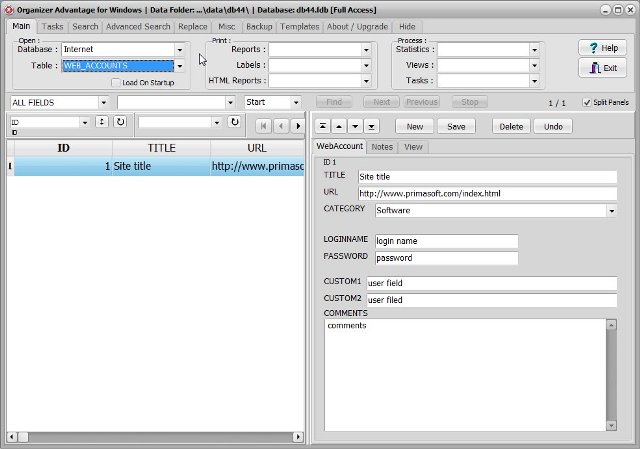 pim home template: bank account database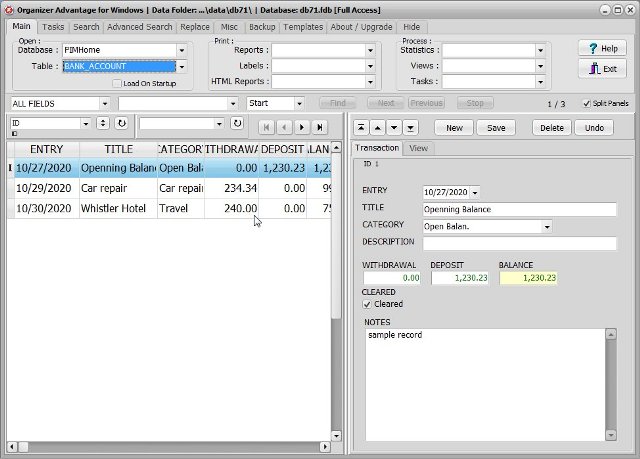 pim home template: bank investment database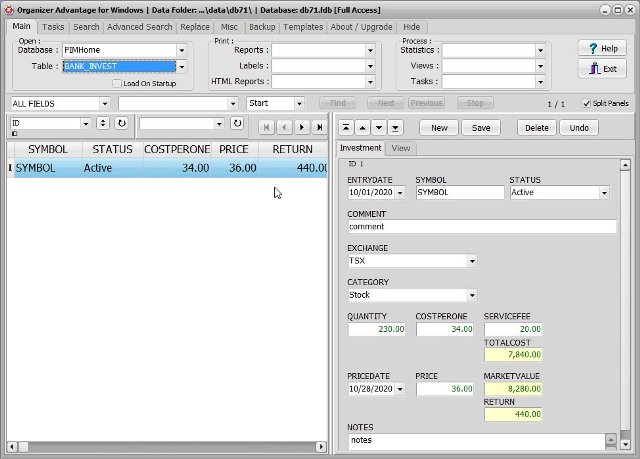 pim home template: expenses child database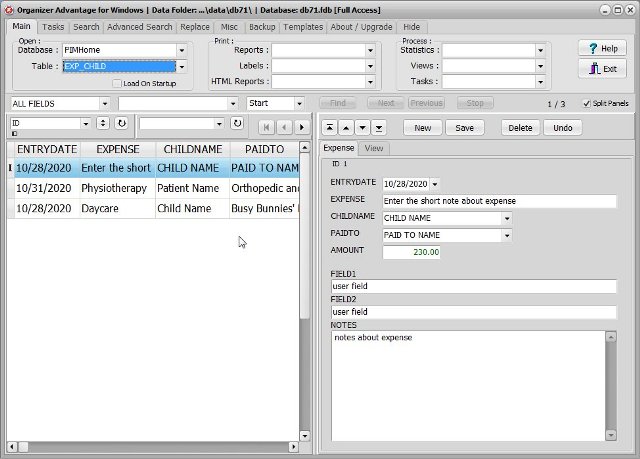 ---
Organizer Deluxe with database template, screenshots:
Database and Software Screenshots :