Team Members, software solution overview:
For small clubs, college, high school or university teams, independent coaches, self organized groups, .... , community teams, company teams, ... For coaches or team leaders who want to keep track of their players and work. This template contains the following data fields: joined date, member name, status, age, id number, gender, birthday, age, school, grade, address info, contact info, health info, emergency info, payments, picture, and more #.
Team Members software solution features:
organize team member information, member address and family data, membership fee, group members by area of interest, skills, category ..
track and control membership payments
easily and quickly retrieve detailed information about each member
define customized views
quickly print team directories, create team lists
user-defined fields for maintaining any additional information
group members by type, status, category,...
ability to store and view member images
Database Fields Included :
enter
Organizer Advantage with database template, screenshots:
camp team template: coach exercise database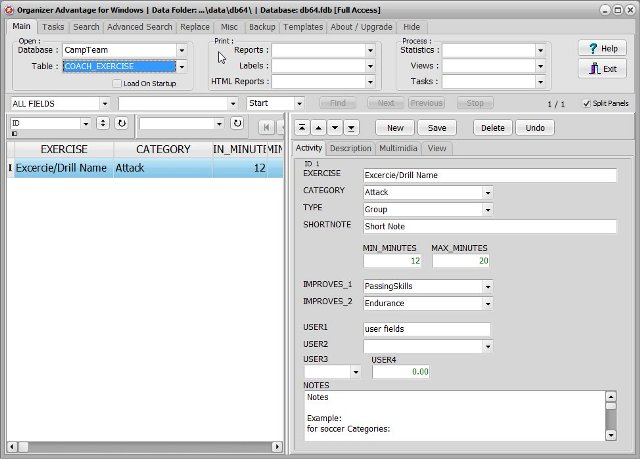 camp team template: coach practice database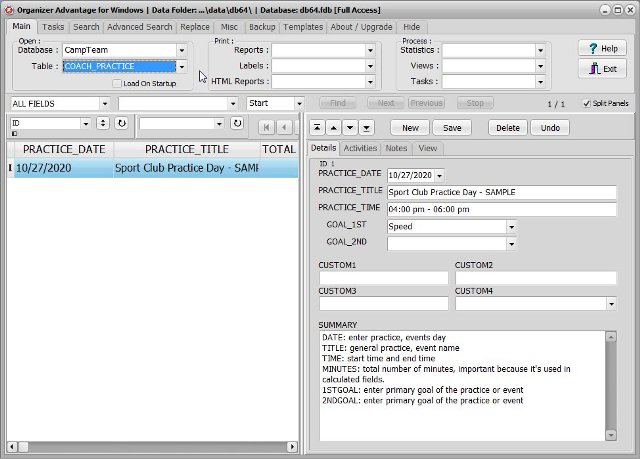 camp team template: coach team database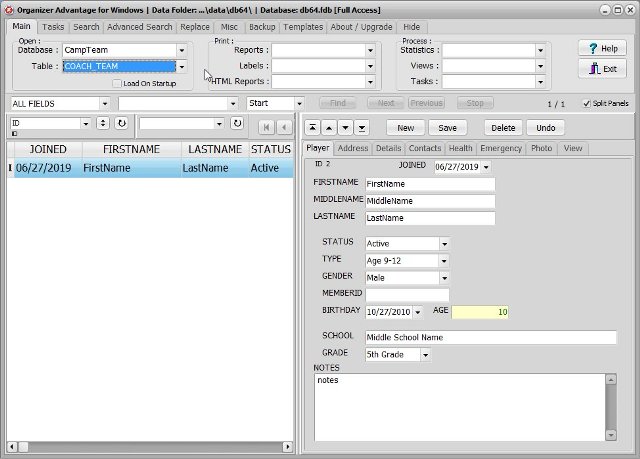 ---
Organizer Deluxe with database template, screenshots:
Database and Software Screenshots :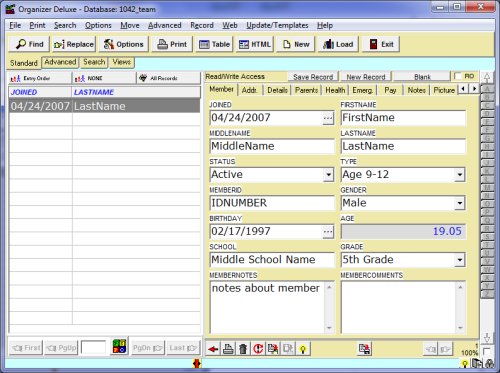 team members, address information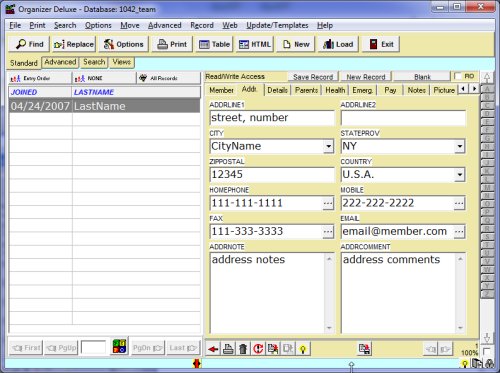 team members, emergency information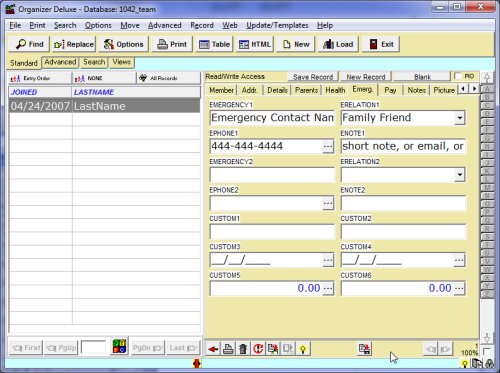 ---
Organizer Advantage Users:
Review instructions: how to install Coach Team Members template.
---