Vendor, Supplier Manager software solution overview:
Complete database template that allows you to maintain data about all your vendors and suppliers in a basic form. Manage your vendor information including vendor general information, vendor address information, details, vendor contacts, services and/or products, and more.
Vendor and Supplier management software solution features:
Create quality, professionally looking documents, reports and summaries.
Customize the template to meet your needs.
Access and view your vendor and supplier records in virtually any way.
Track activities, send emails, print letters and more
Find any details quickly with flexible search, sort, or filter.
Database Fields Included :
enter
Organizer Advantage with database template, screenshots:
vendor template: vendor basic database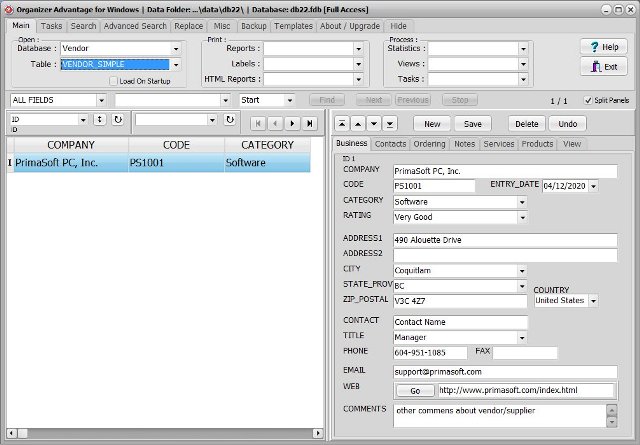 vendor template: vendor database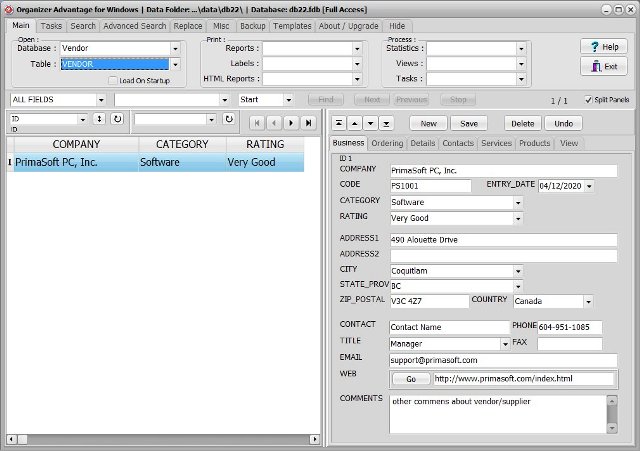 ---
Organizer Deluxe with database template, screenshots:
Database and Software Screenshots :