Bookmark Organizer software solution overview:
Use this template to organize and track all your Internet related information. You can enter the following information: site title, URL address, email address, category, subcategory, keywords, description, notes.
Bookmark Organizer software solution features:
You can easily organize all your internet related information in one place.
You can process your data in a variety of ways: launch browser with the selected URL address, quickly find information, enter notes and remarks, sort records by any field
You can customize the template or create a new one.
Database Fields Included :
enter
Organizer Advantage with database template, screenshots:
internet template: web bookmarks database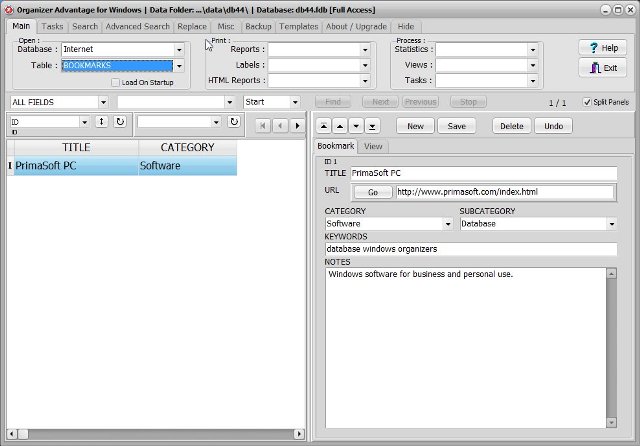 internet template: web accounts database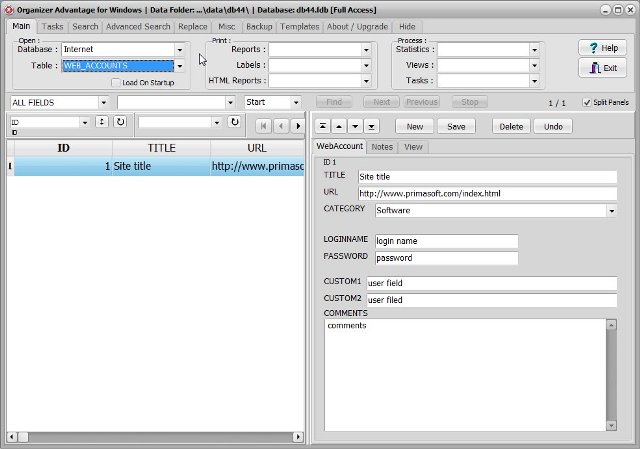 internet template: web addresses database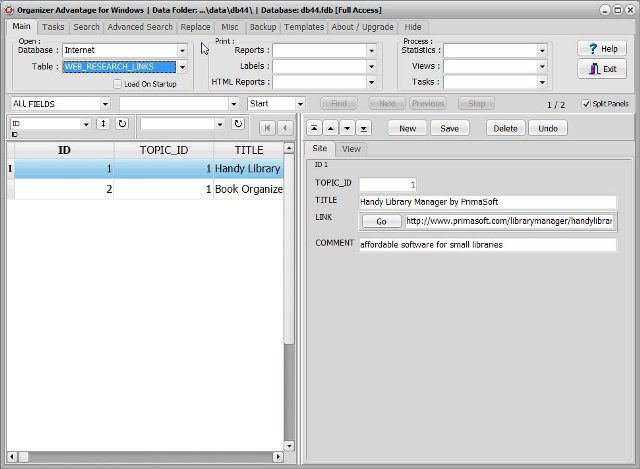 internet template: web research addresses database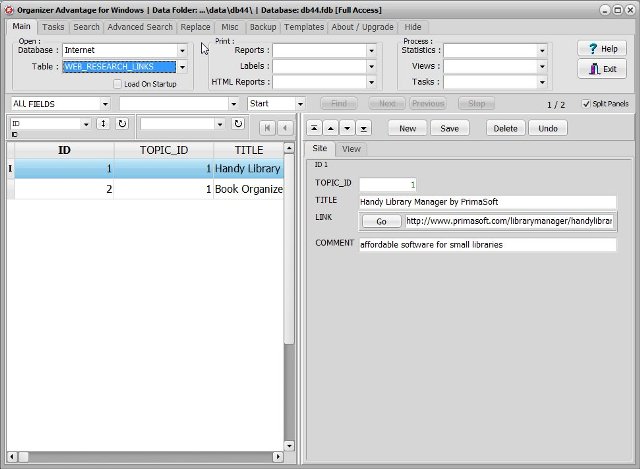 ---
Organizer Deluxe with database template, screenshots:
Database and Software Screenshots :