---
---
Add duplicate item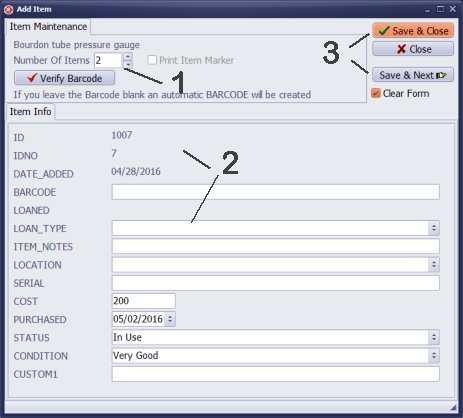 Enter number of copies that you want to enter.
Values of some data fields are prefilled from the tool/equipment that is already in the inventory database (LOCATION, CONDITION, STATUS). Enter or modify a new tool/equipment copy related data (BARCODE, SERIAL, COST, ...).
---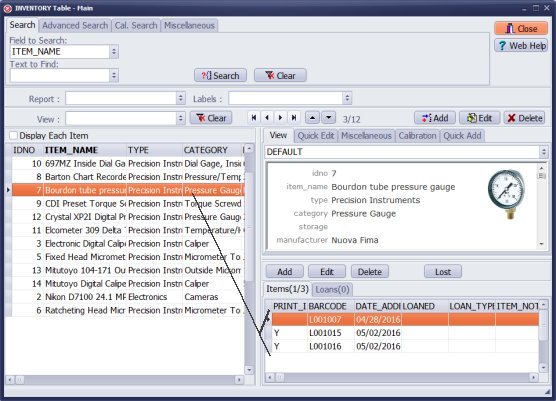 Duplicate item is listed in the items (copies) section. In this case there 3 identical Bourdon Tube Pressur Gauge.
---