---
Numeric / Check Box
Check Box fields store information that has only two possible values: Yes (checked) or No (unchecked).
If you want to use a Checkbox Field in your database:
Create a Numeric field in the Create a New Table Definition window.
Select Checkbox in the Select Control Type window
Define Caption in the Set Control Attributes window.
Note: The Check box field has "yes" value when checked and "no" value when unchecked. In a database (internally), "yes" and "no" values are represented by 1 and 0 (two numbers). That's why you have to select Numeric Field when creating Check box field type.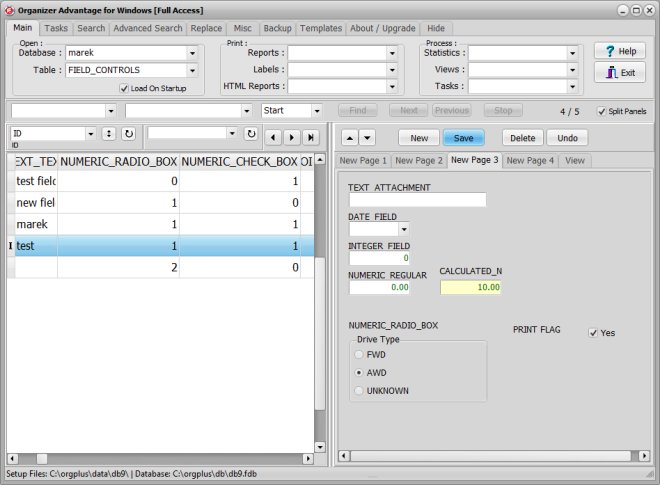 ---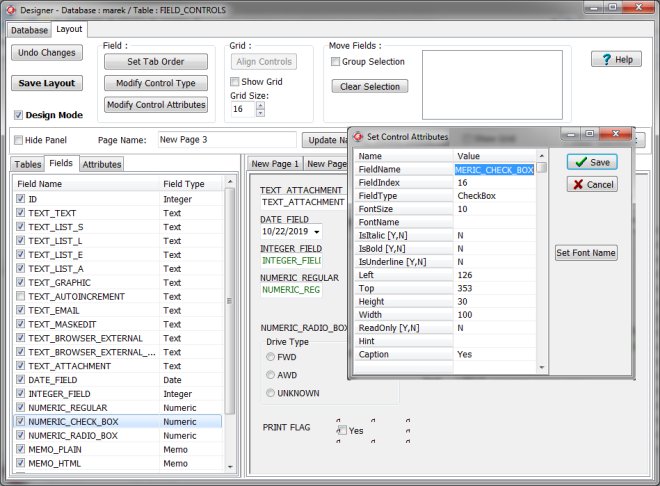 ---