Antique dealer simple overview:
Simple database template for antique dealers (requested by art/antique dealer). You may enter the following information: Item TITLE, ID, BARCODE, PURCHASE DATE, PURCHASE PRICE, SOLD, SALE PRICE, PICTURE, COMMENTS.
Antique dealer simple template features:
quickly enter basic information about art/antiques collection.
print price lists, print barcode labels, tag labels
find quickly any information, who purchased item? what was the purchase and sale price? when item was purchased?
Organizer Advantage with database template, screenshots:
artis art dealer template: art dealer simple database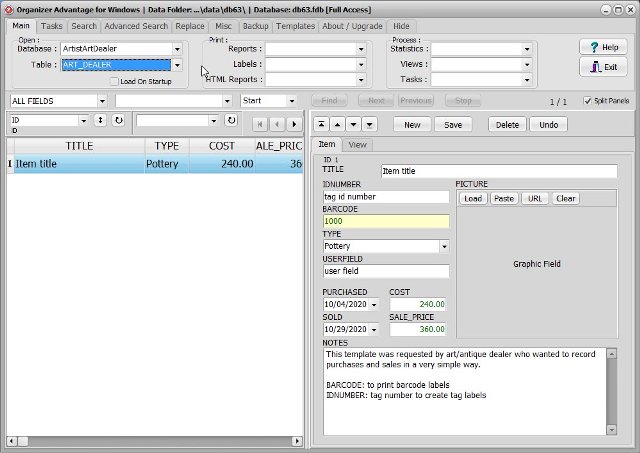 artis art dealer template: artist work database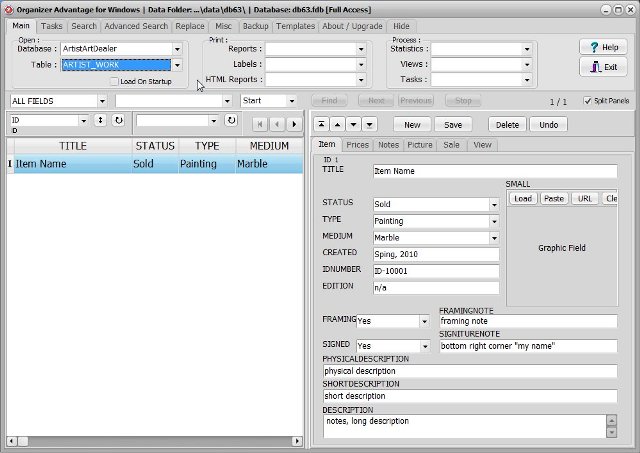 ---
Organizer Deluxe with database template, screenshots:
Antique dealer simple database in Organizer Deluxe: