Employee Expense Manager/Tracker (database 1), software solution overview:
Flexible employee expense management software solution for Windows users. Manage and organize all employee expenses. Track employee expenses including: expense date, expense title, employee name, project, start date, end date, notes, details, expense by type, expense summary, and more.
Employee expense management software solution features:
Easily maintain information about all your employee's expenses.
Print summary reports (by employee, project name, by month,..).
Database Fields Included :
enter
Organizer Advantage with database template, screenshots:
employee expenses template: track expenses basic database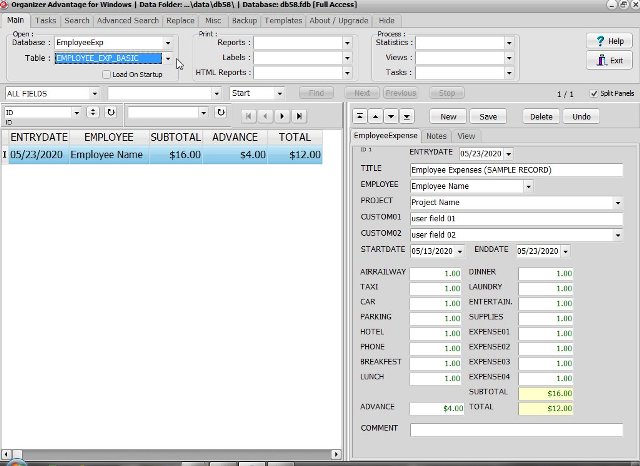 employee expenses template: track expenses main database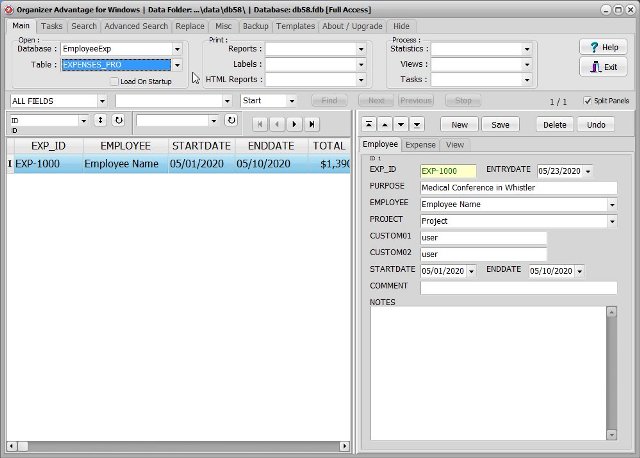 employee expenses template: track expenses pro database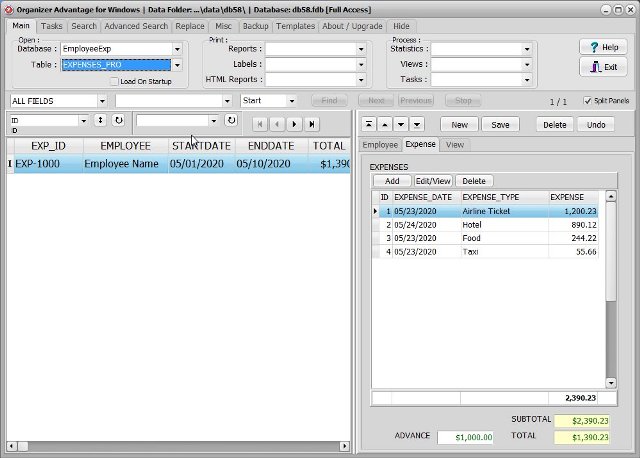 ---
Organizer Deluxe with database template, screenshots:
Database and Software Screenshots :