Employee Expense Manager/Tracker (database 2), software solution overview:
Flexible employee expense management software solution for Windows users. Manage and organize all employee expenses. Track employee expenses including: expense date, expense title, employee name, project, start date, end date, notes, details, expense by type, expense summary, and more. In this template before you enter expense amount you will be able to select expense type (2Database/Template 1 has already predefined expense field types where you enter expense amount)
Employee expense management software solution features:
Easily maintain information about all your employee's expenses.
Print summary reports (by employee, project name, by month,..).
Database Fields Included :
enter
Organizer Advantage with database template, screenshots:
employee expenses template: track expenses basic database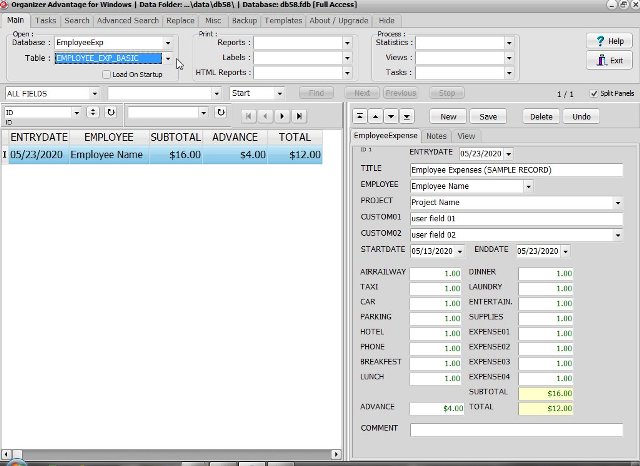 employee expenses template: track expenses main database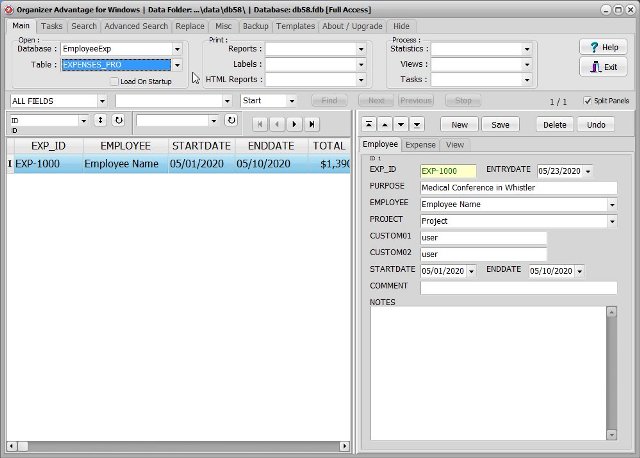 employee expenses template: track expenses pro database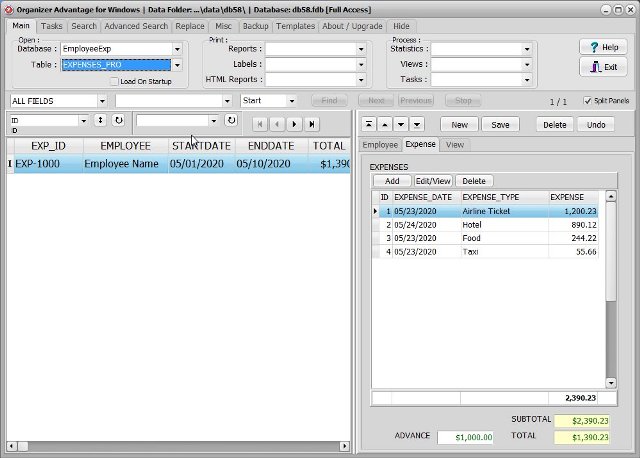 ---
Organizer Deluxe with database template, screenshots:
Database and Software Screenshots :