Event Basic, software solution overview:
Use this template to plan your events. For any organization that would like to organize and manage event related information. Helps to organize and plan: conference, meeting, celebration, party, workshop, seminar, training sessions, business activities, webinars,... This template contains the following data fields: event title, event category, status, start and end dates, time range, day schedule, contact information, location information, hotel information, notes, and user fields, #.
Event Basic, software solution features:
easily and quickly retrieve detailed information about events
define customized views
quickly print event reports, create event lists
user-defined fields for maintaining any additional information
group events by type, status, category,...
Database Fields Included :
enter
Organizer Advantage with database template, screenshots:
event exhibition template: event agenda database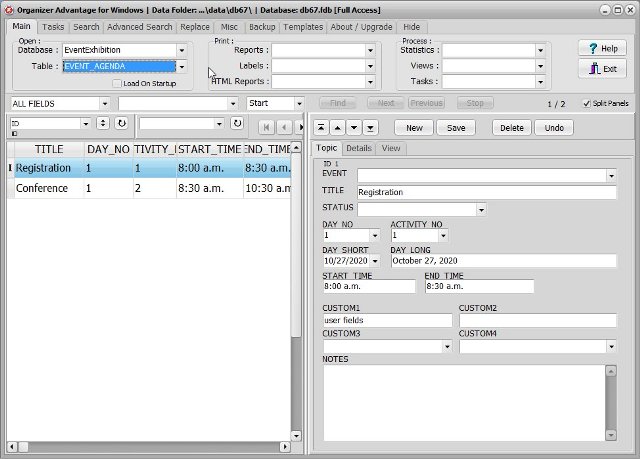 event exhibition template: event participants database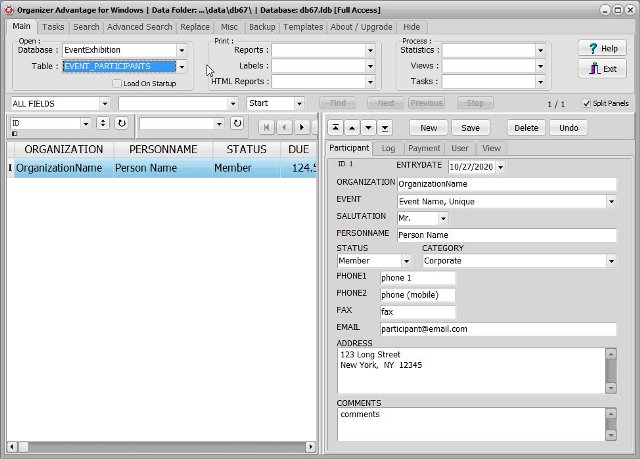 event exhibition template: events database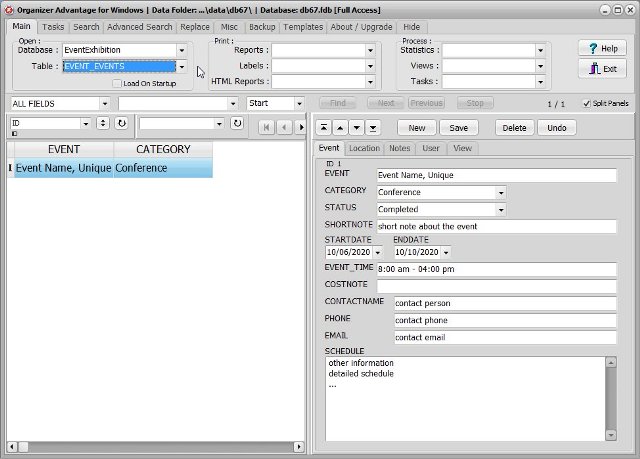 ---
Organizer Deluxe with database template, screenshots:
Database and Software Screenshots :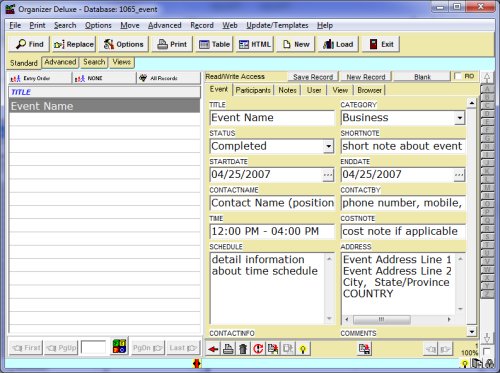 event organizer (basic), participant information