Participant Advanced (Event Organizer), software solution overview:
Complete database template that allows you to maintain and organize event participants, attendees, (track participants of conference, meeting, celebration, party, workshop, seminar, training sessions, business activities, webinars,...). This template contains the following data fields: participant name and organization, status, contact information (phone, email, fax, address), contact log, payment information, notes, user fields
Participant Advanced, software solution features:
easily and quickly retrieve detailed information about each participant
print invoices
define customized views
quickly print reports, create participant lists
user-defined fields for maintaining any additional information
group attendees by type, status, category,...
Database Fields Included :
enter
Organizer Advantage with database template, screenshots:
event exhibition template: event participants database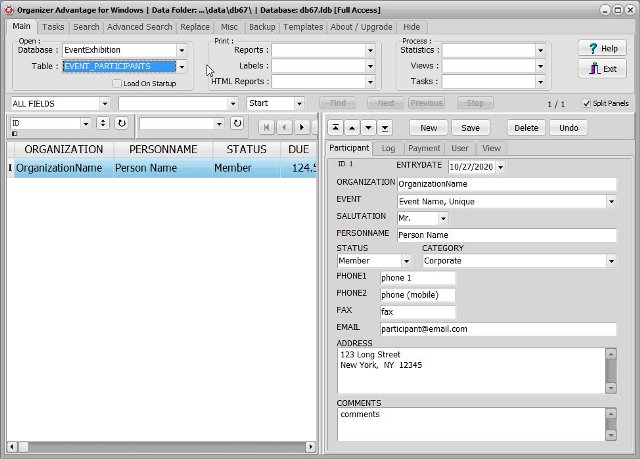 event exhibition template: events database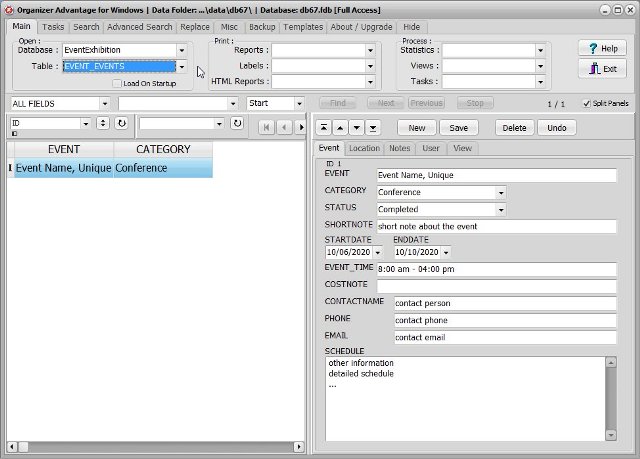 ---
Organizer Deluxe with database template, screenshots:
Database and Software Screenshots :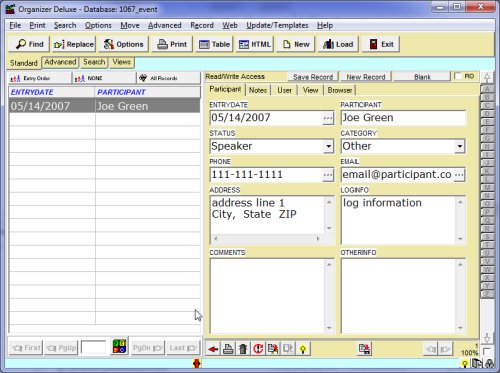 event organizer, participants (simple), user fields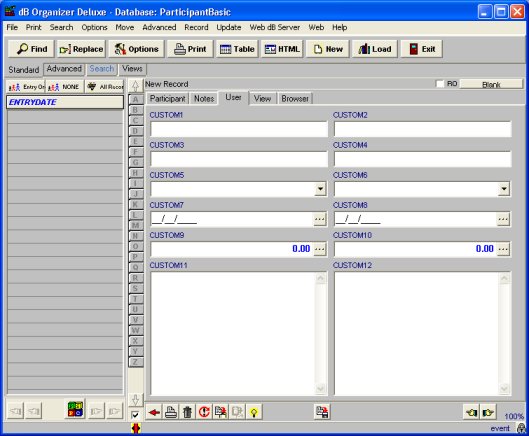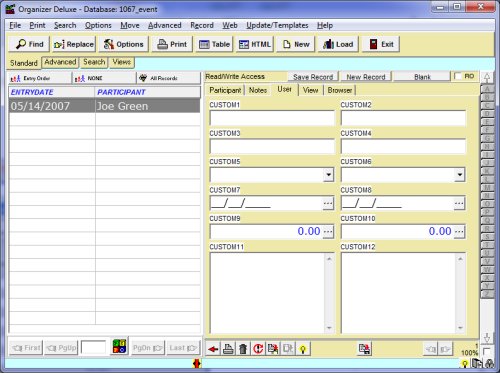 ---
Organizer Advantage Users:
Review instructions: how to install Event Participant Manager 2 template.
---