Asset Organizer software solution overview:
Use this template to track your business assets. You can enter the following information about your assets: item name, item number, producer, model, serial number, category, status, condition, assigned to, date, location, remarks, short note, purchase date, quantity, cost, total cost, value, vendor, contact information, depreciation, maintenance log, notes, picture. There are also custom fields that you can use for your purposes.
Asset software solution features:
You can quickly print reports.
You can quickly find information about any item.
You can customize the template or create a new one.
Database Fields Included :
enter
Organizer Advantage with database template, screenshots:
inventory template: asset database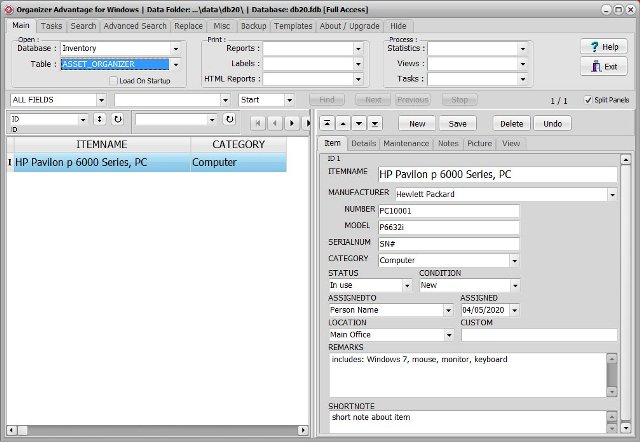 inventory template: inventory basic database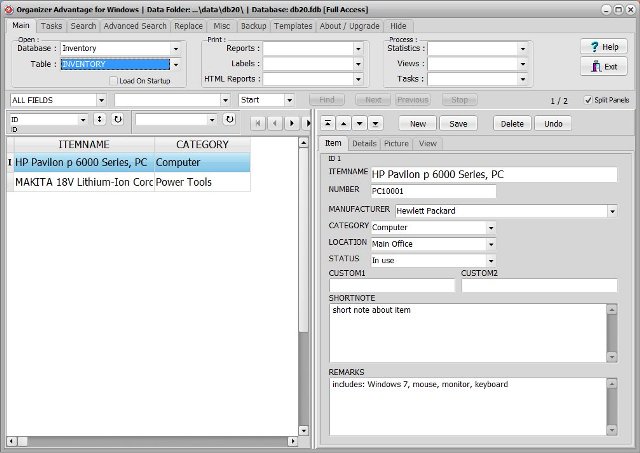 ---
Organizer Deluxe with database template, screenshots:
Database and Software Screenshots :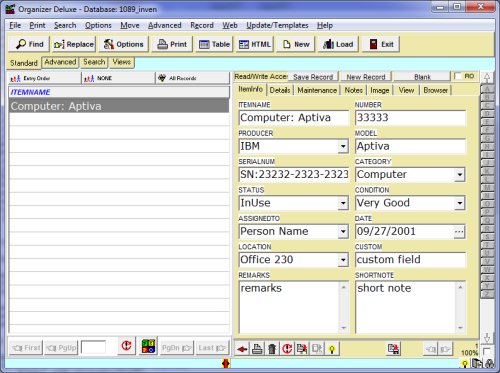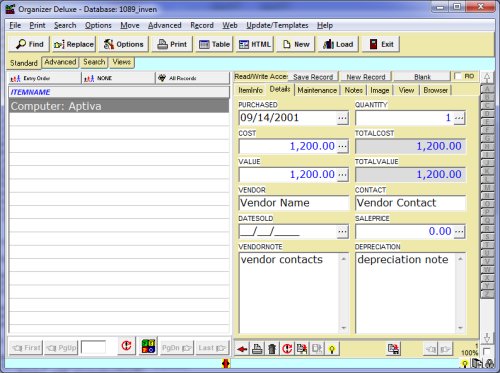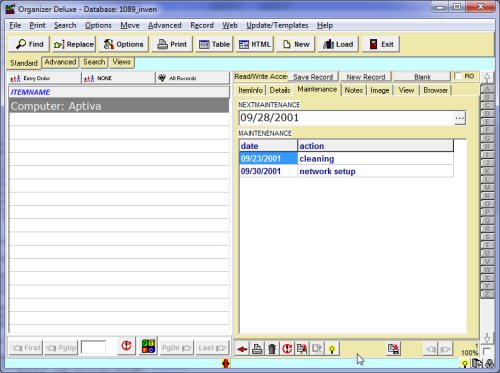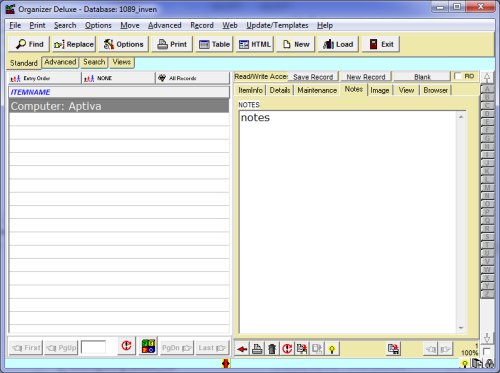 ---
Organizer Advantage Users:
Review instructions: how to install Inventory Asset template.
---