Home Inventory software solution overview:
Home Inventory Template can help you to organize all the details about your home possessions. Manage inventory information including item name, serial number, producer, location, status, condition, owner, heir, financial details, picture, and more.
Home Inventory software solution features:
Print summary reports for insurance company.
Check the value of all your possessions.
Customize the template or create a new one.
Database Fields Included :
enter
Organizer Advantage with database template, screenshots:
inventory template: inventory home database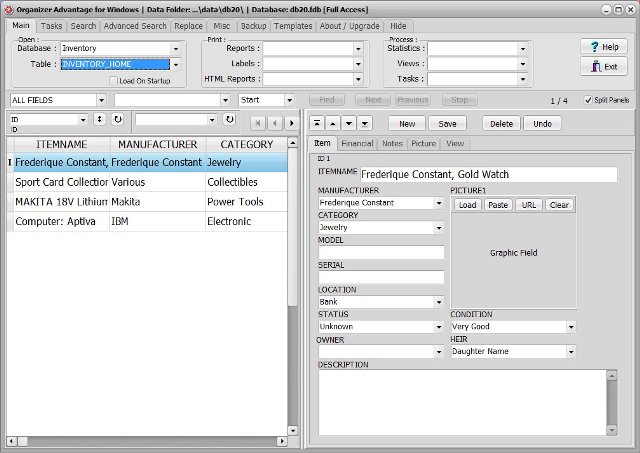 ---
Organizer Deluxe with database template, screenshots:
Database and Software Screenshots :