PIM Personal Address database software solution:
Ready-to-use, simple database template for tracking personal address. Use this software template to track and organize all your personal address.
PIM Personal Address database features:
easily enter personal address records
search personal address database by any data field
easily process your data: sort, filter, view, delete, modify
unlimited number of records and personal address databases
export/import personal address data from/to text, excel, and other files
customize PIM Personal Address template by adding your data fields
Database Fields Included:
CONTACT, CATEGORY, KEYWORDS, PHONE1, NOTE1, PHONE2, NOTE2, PHONE3, NOTE3, PHONE4, NOTE4, EMAIL, ADDRESS, COMMENTS, NOTES
Organizer Advantage with database template, screenshots:
pim home template: address book database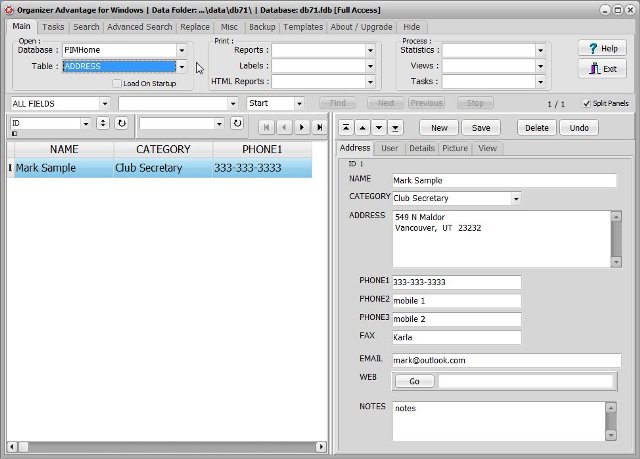 ---
Organizer Deluxe with database template, screenshots:
Database and Software Screenshots :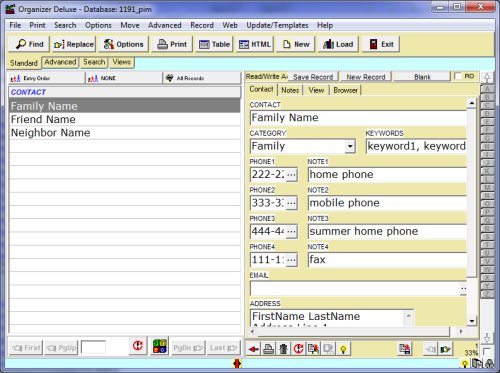 ---
Organizer Advantage Users:
Review instructions: how to install PIM Address Personal template.
---