Software Inventory solution overview:
Complete template that allows computer owners, institutions, software dealers, and computer clubs to organize, catalog, and manage information about software on their computers. Manage your software information including software title, software publisher, category, price, version date, installation date, operating system, support details, and more.
Software Inventory solution features:
customize the template to meet your needs, you can add new data fields or modify fields included in the template
create quality, professionally looking documents, reports and summaries
access and view your data in virtually any way.
Database Fields Included :
enter
Organizer Advantage with database template, screenshots:
application template: application inventory database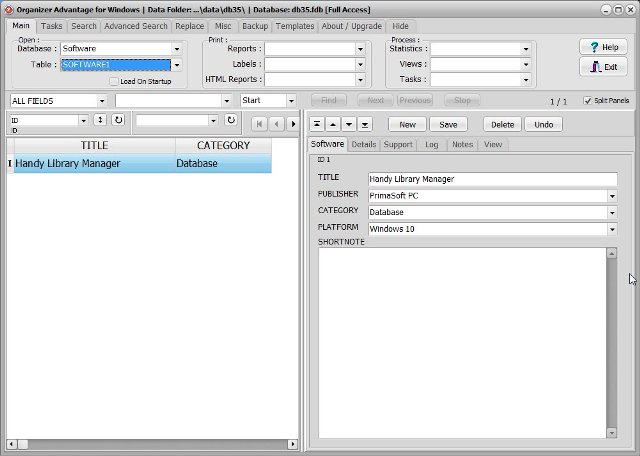 application template: application tracking database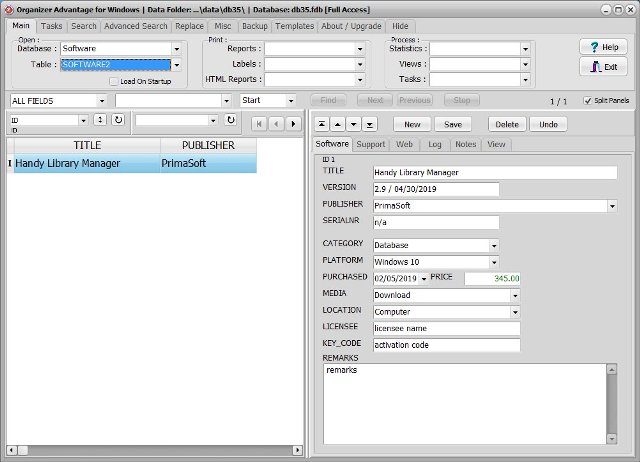 ---
Organizer Deluxe with database template, screenshots:
Database and Software Screenshots :