Hardware Knowledge Base Manager (basic database), software solution overview:
Flexible faq, problem, and task management software solution for Windows users. Manage and organize knowledge base. Track topics including: problem/question title, keywords, problem summary, and solution.
KB management software solution features:
Easily maintain information about all your hardware problems in very easy form.
Create question/answer reports, manuals, solution catalogs.
Easily modify database solution or create a new one.
Database Fields Included :
enter
Organizer Advantage with database template, screenshots:
hardware template: hardware inventory database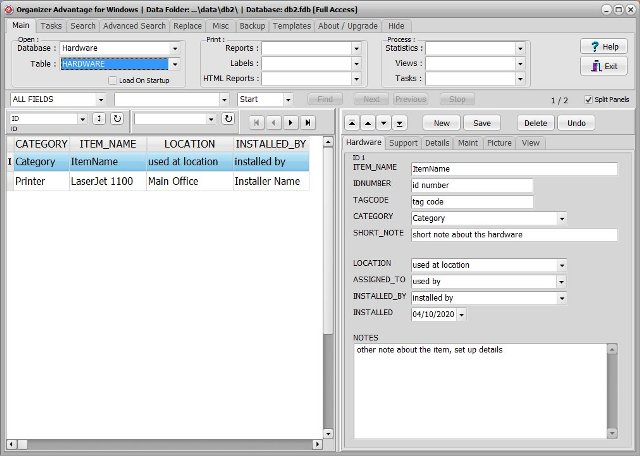 hardware template: kb database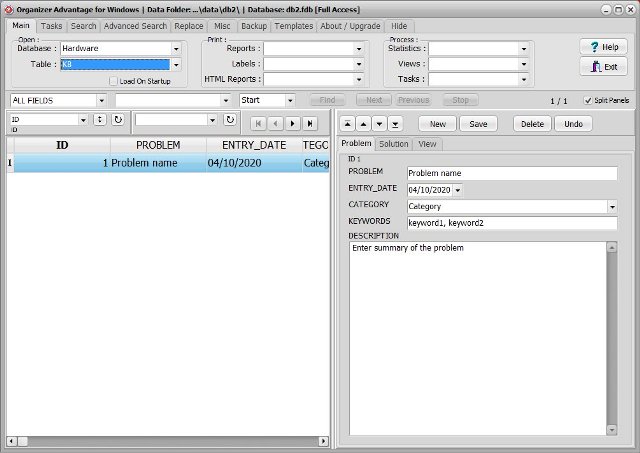 hardware template: task log database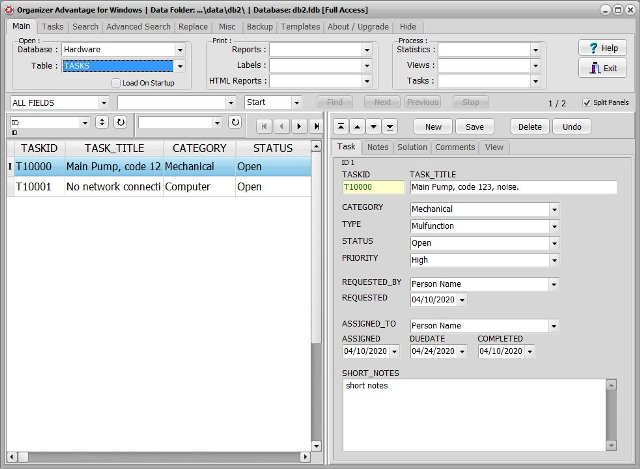 ---
Organizer Deluxe with database template, screenshots:
Database and Software Screenshots :