ToDo Manager (detailed database), software solution overview:
Our solution gives you an easy way to organize and manage information about all your daily tasks, personal or business activities, or any to do items. Track all your todo items including: todo title, entry date, type, status, importance level, category, assigned to, percent completed, end date, due date, custom/user fields, description, details, activity log table.
KB management software solution features:
Easily maintain information about all your knowledge base topics.
Create question/answer reports, manuals, solution catalogs.
Create knowledge base reports in HTML form, web ready.
Easily modify database solution or create a new one.
Database Fields Included :
enter
Organizer Advantage with database template, screenshots:
todo template: todo basic database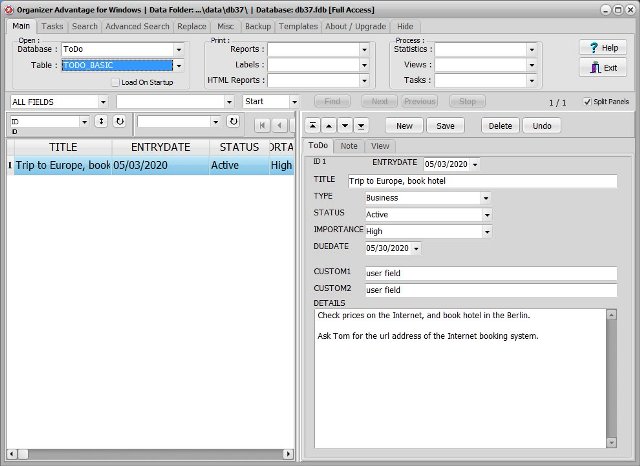 todo template: todo detailed database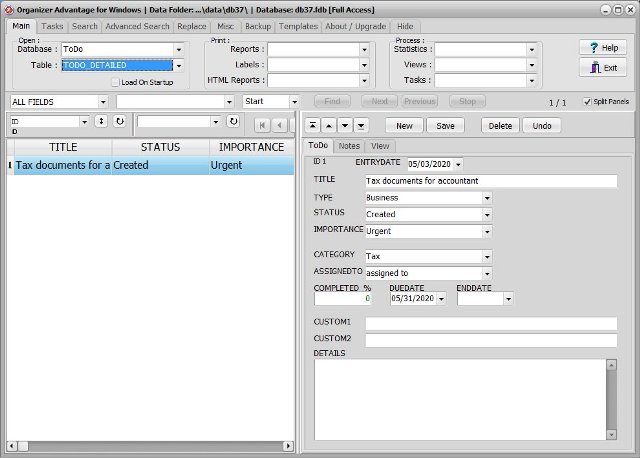 ---
Organizer Deluxe with database template, screenshots:
Database and Software Screenshots :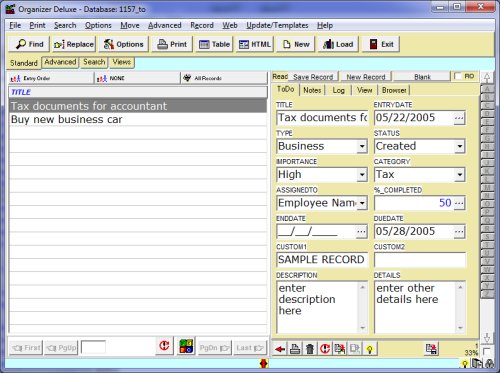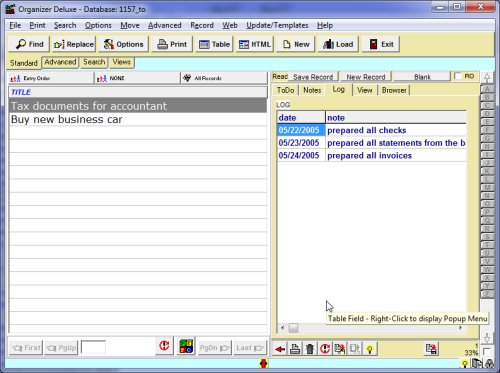 ---
Organizer Advantage Users:
Review instructions: how to install ToDo Manager Detailed template.
---