Calendar - 2, software solution overview:
Calendar is implemented into our database management system. It gives you flexibility you need to process your data. Our software template gives you an easy way to: plan your day, plan your work, run small office, enter booking info., plan meeting, create agenda,... This template contains the following data fields: day short form, day long form, hour table, todo table, notes, detail fields,#
Calendar 2 software solution features:
easily and quickly manage your daily items
ready to use hour and to table
define customized views
quickly print all or individual activities
user-defined fields for maintaining any additional information
Database Fields Included :
enter
Organizer Advantage with database template, screenshots:
IT Office template: callendar 2021 database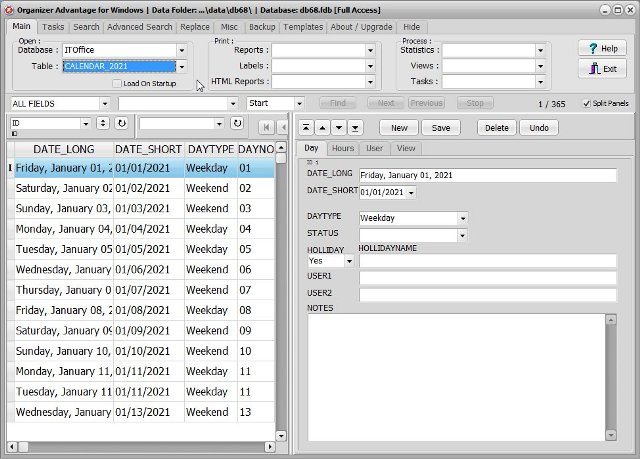 ---
Organizer Deluxe with database template, screenshots:
Database and Software Screenshots :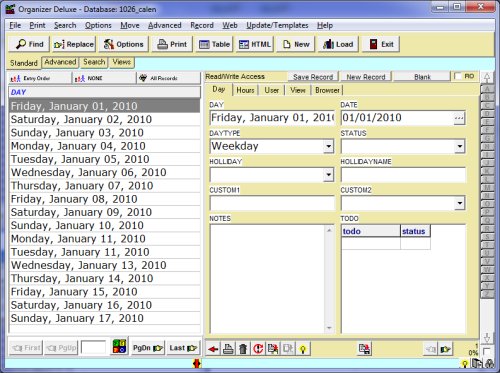 calendar organizer, hours table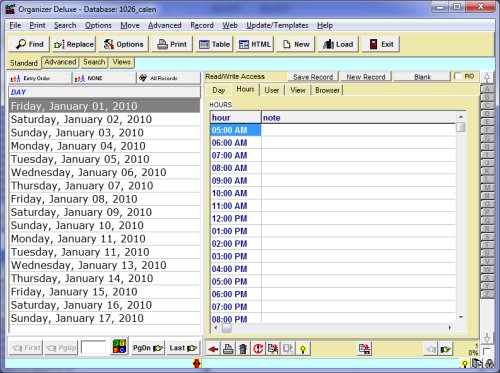 ---
Organizer Advantage Users:
Review instructions: how to install Calendar 2 template.
---