stock research database template
The stock research template that you have assembled is fantastic and I sincerely appreciate the effort.
If you release this as a public template I think that you should expect lot's of requests for customization and I would caution you against doing this. Any prudent investor should do some research. Typical this should include.

An assessment of the business size, industries and sectors of operation.
Fundamental data which includes recent financial report summaries and financial ratios.
Recent charts of share price performance, technical indicators including performance against peers
Watch lists and portfolios are stocks owned or under consideration that include raw data about share price and history and sometimes basic fundamental data.
Mandated announcements by the company to their investors.
News, rumors, and gossips including about peers which sometimes gives a heads up.
I obviously do not have the opportunity to appreciate your knowledge or experience with this process but I would suggest that you position the product as follows.
"All of the above are highly specialized fields of information that comes with a myriad of complications. Think of your product in terms of a six pack of beer. All of the above items are like bottles of excellent beer and your product is like that plastic/cardboard thingy that holds the six pack together, which makes it much easier to handle." James
software, screen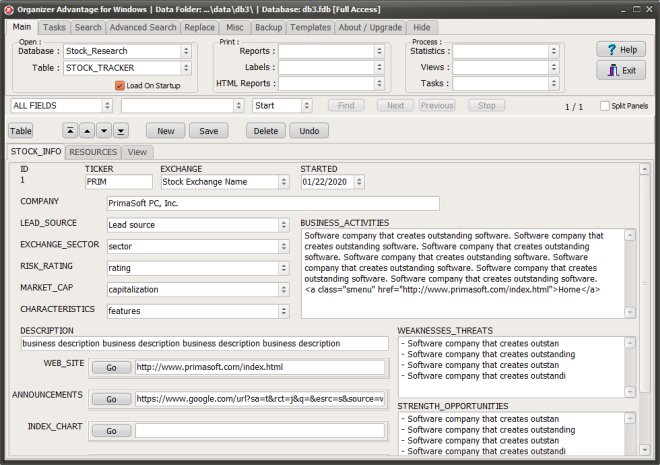 ---