Personnel, Employee Manager software solution overview:
Complete and flexible personnel and employee management software solution for Windows users. Manage your personnel information including employee name, id number, job title, department, phone, email, job notes, personal information, emergency information, picture, and much more.
Personnel and employee software solution features:
Organize, track, manage any information related to your personnel.
Quickly print phone list, email contact list, alphabetical listings with associated information.
Find quickly any information about your employees.
Enter pictures of your employees.
Customize the template to meet your needs, you can add new data fields or modify fields included in the template.
Database Fields Included :
enter
Organizer Advantage with database template, screenshots:
personnel database employee forms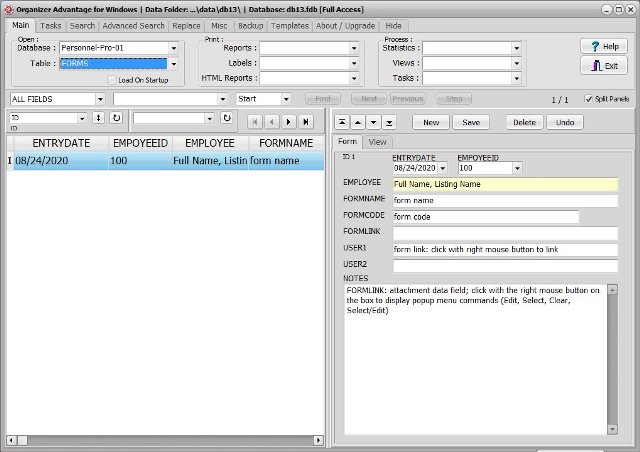 personnel database employees table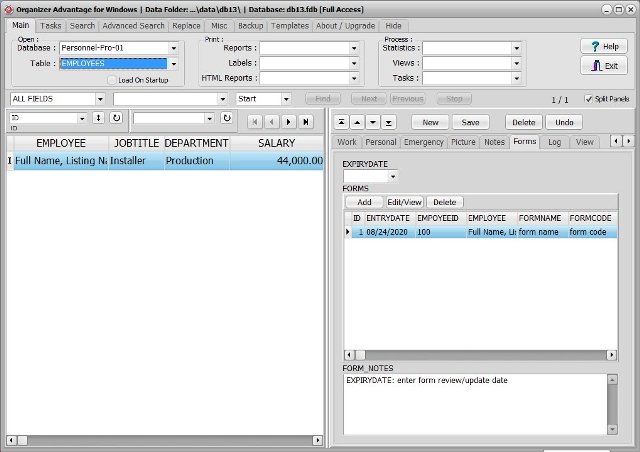 personnel database employees table 2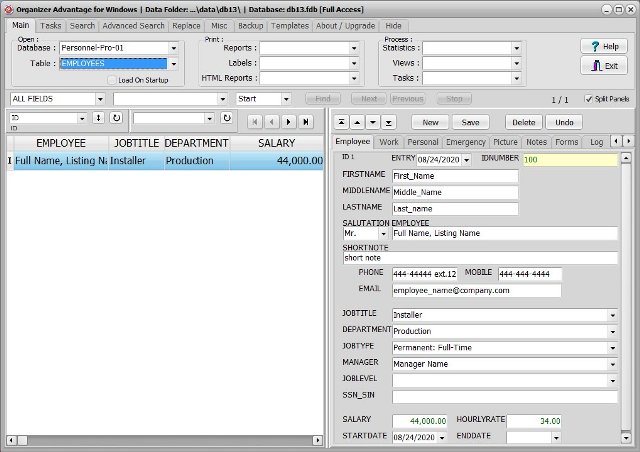 personnel template: personnel database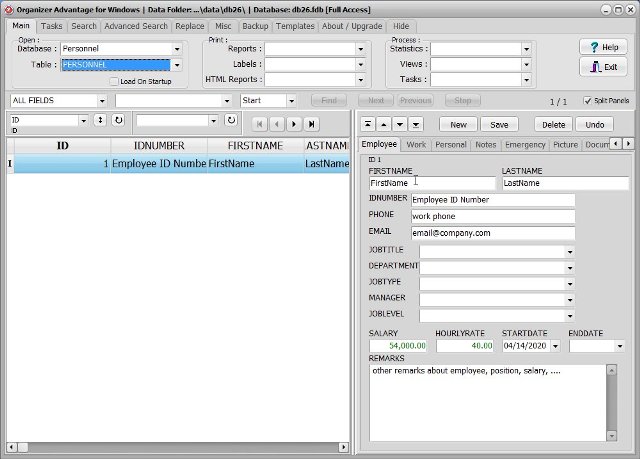 personnel template: personnel simple database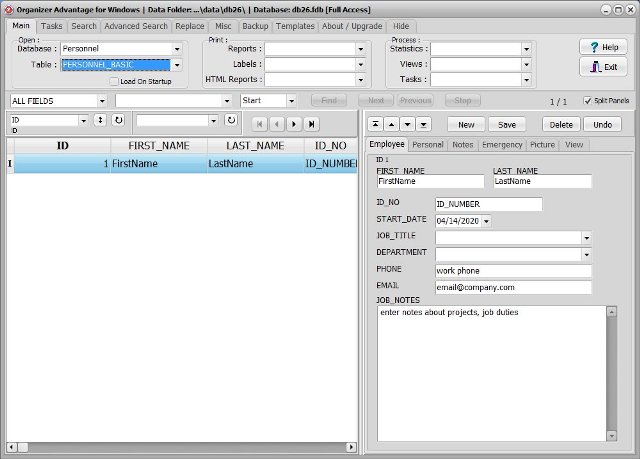 ---
Organizer Deluxe with database template, screenshots:
Database and Software Screenshots :