Job Listings database template, overview:
Use this template to organize job listings. Manage job listing information including position, company name, openings, salary range, job location, start date, job type, contact details, job description, qualifications, and more.
software solution features:
customize the template to meet your needs
create quality, professionally looking documents, reports and summaries
access and view your data in virtually any way.
Database Fields Included :
enter
Organizer Advantage with database template, screenshots:
joblistings template: job listings database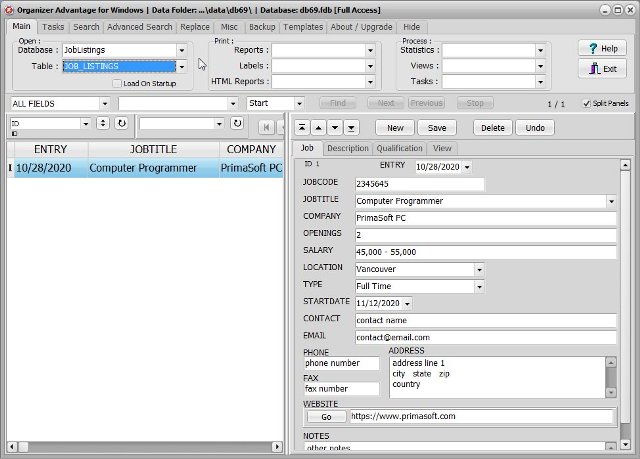 joblistings template: job tracking database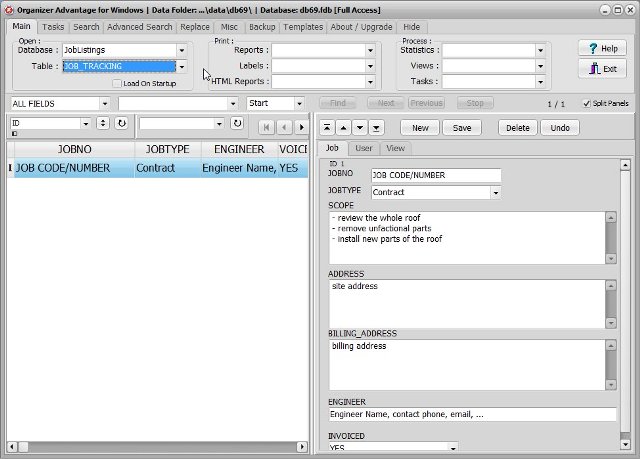 ---
Organizer Deluxe with database template, screenshots:
Database and Software Screenshots :