Member Organizer, software solution overview:
Use this template to track your members. Our database solution gives you an easy way to manage, track, and organize data of small organizations, societies, clubs, camps, interest groups, associations, health clubs, ..... This template contains the following data fields: date joined, member name, member status, salutation, member id, birthday, gender, position, member address, phone numbers, grouping fields, skill fields, family notes, member occupation, emergency contacts, payment due date, picture, and more ...
Member software solution features:
organize membership information, member address and family data, membership fee, group members by area of interest, skills, category ..
track and control membership payments
easily and quickly retrieve detailed information about each member
define customized views
quickly print member directories, create member lists
user-defined fields for maintaining any additional information
create web catalog
enter virtually unlimited number of members
group members by type, status, category,...
generate and print bar codes, membership cards, labels labels
ability to store and view member images
data import and export
Database Fields Included :
enter
Organizer Advantage with database template, screenshots:
membership database member details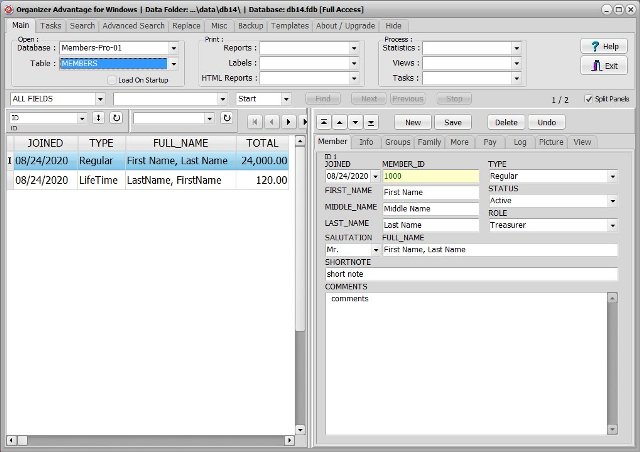 membership database members table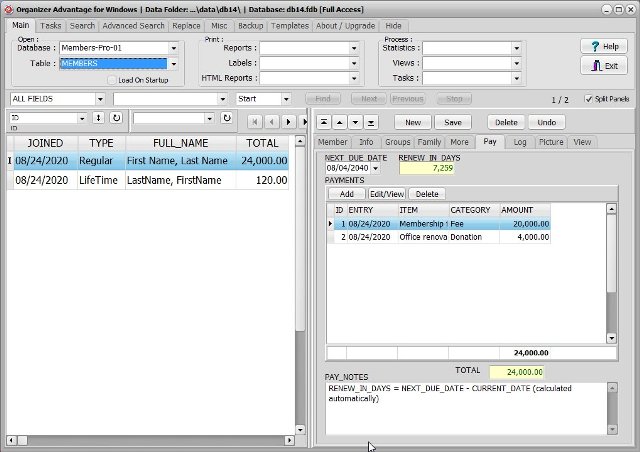 membership database payments table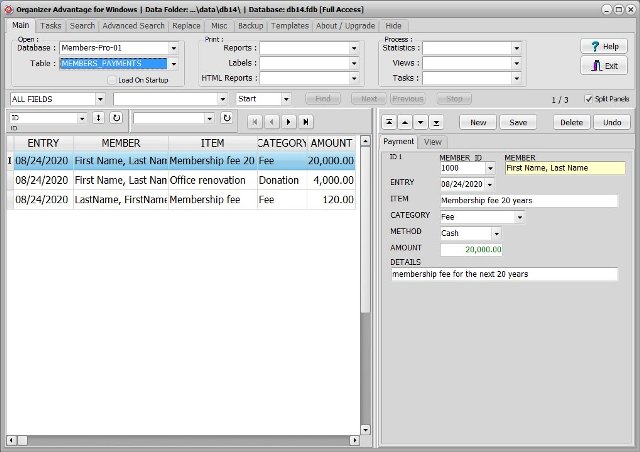 member template: member database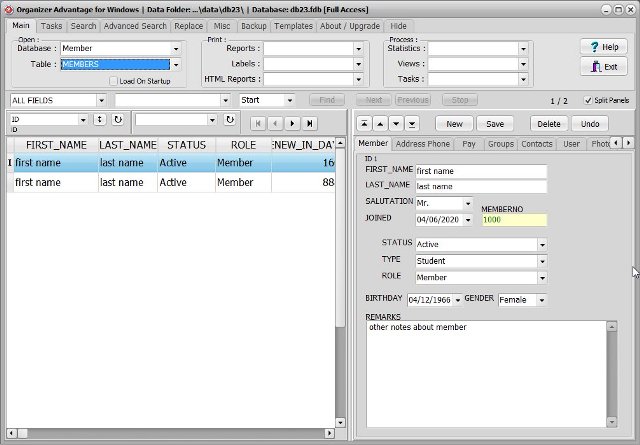 ---
Organizer Deluxe with database template, screenshots:
Database and Software Screenshots :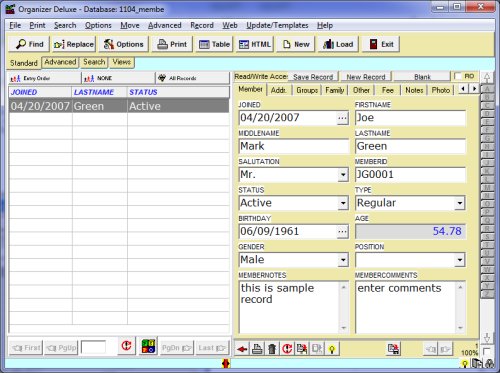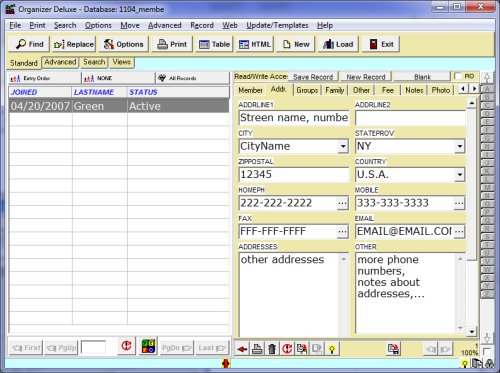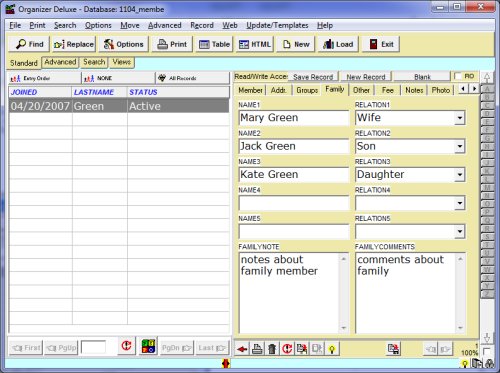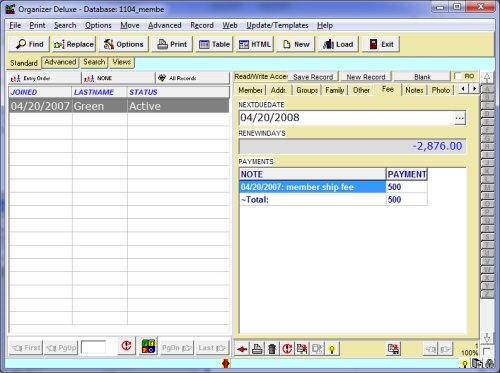 ---
Organizer Advantage Users:
Review instructions: how to install Membership Manager template.
---