PostCard Manager (database for collectors, basic), software solution overview:
Our solution gives you an easy way to organize and manage information about all your postcard collections. Track all your postcard collections including: postcard title, theme, card id, publisher name, published year, postcard country, condition, status, postcard details (used, postmark, stamp, style), financial data, note, image front, and image back.
Postcard inventory for collectors, software solution features:
Easily maintain information about all your postcards.
quickly print reports, summaries, inventory catalogs, labels with color and graphics
enter pictures
easily find information, you can search by any field or text included in the field
Easily modify database solution or create a new one.
Database Fields Included :
enter
Organizer Advantage with database template, screenshots:
postcards template: postcard glossary database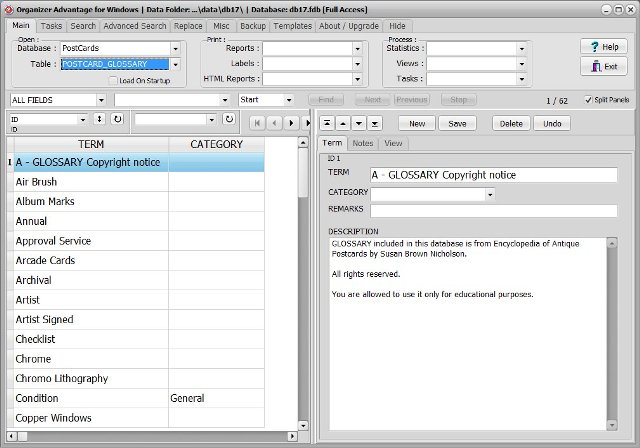 postcards template: postcard inventory database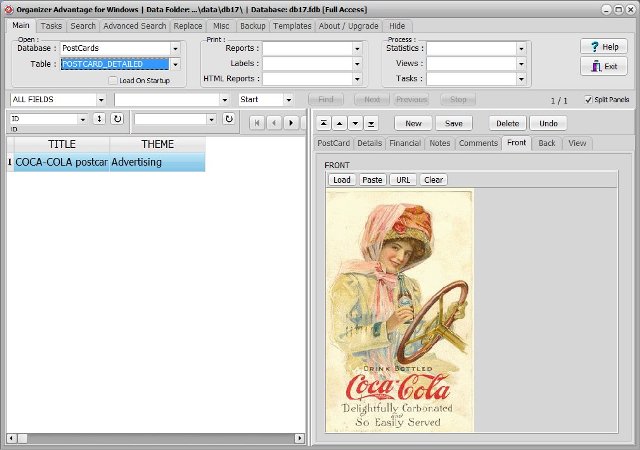 postcards template: postcard inventory simple database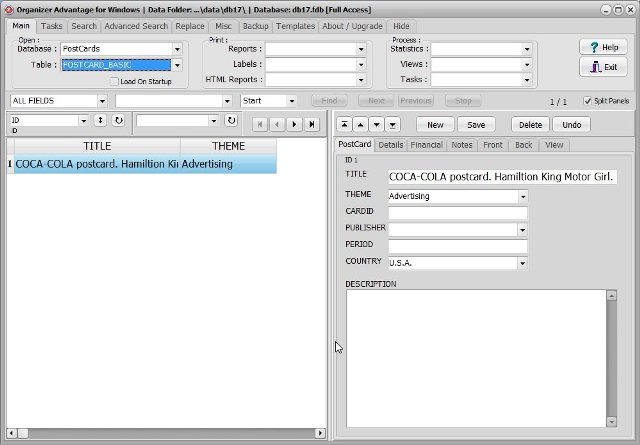 postcards template: web resources database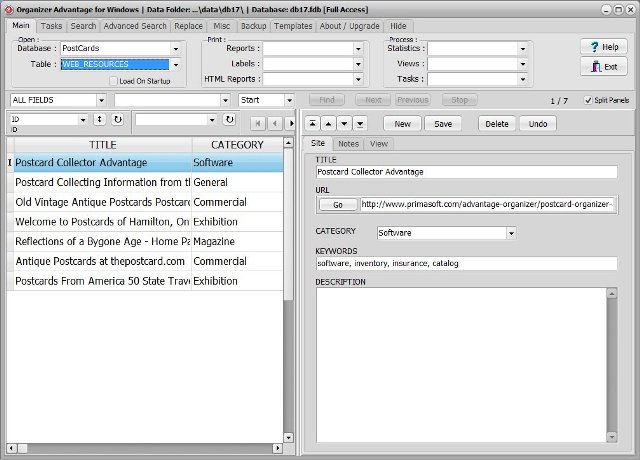 ---
Organizer Deluxe with database template, screenshots:
Database and Software Screenshots :