Wine Inventory software solution overview:
Complete template that allows wine collectors, hobbyists, wine clubs, and cellar's owners to organize, catalog, and manage their wine collections on their computers. Manage your wine collection information including wine name, producer, wine style, varietal, vintage, number of bottles, cost, notes, picture, and more.
Wine Inventory software solution features:
customize wine inventory template to meet your needs
create inventory and summary reports
access and view your data in virtually any way.
Database Fields Included :
enter
Organizer Advantage with database template, screenshots:
wine template: wine inventory basic database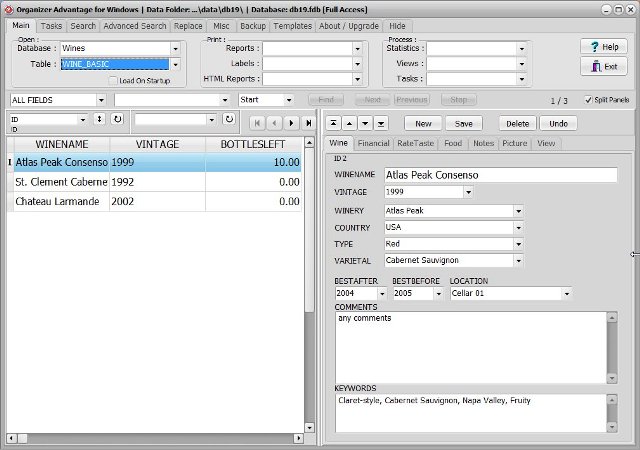 wine template: wine inventory database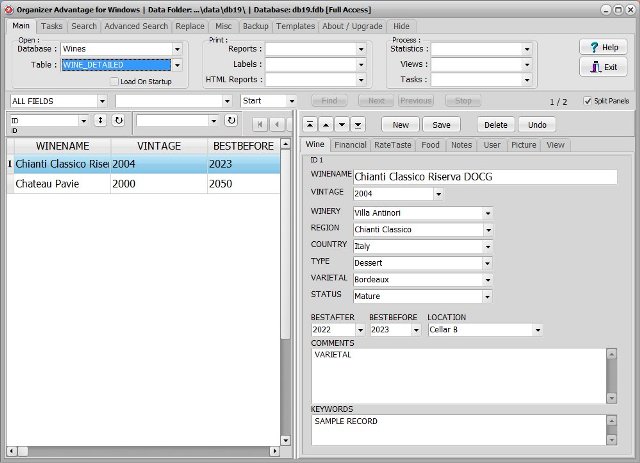 wine template: wine web resources database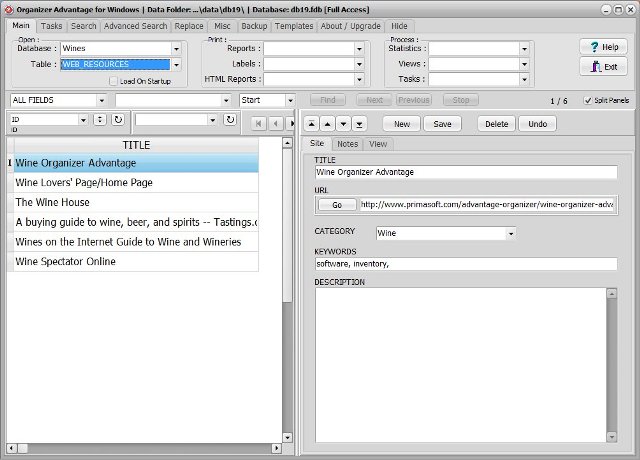 wine template: wine contacts database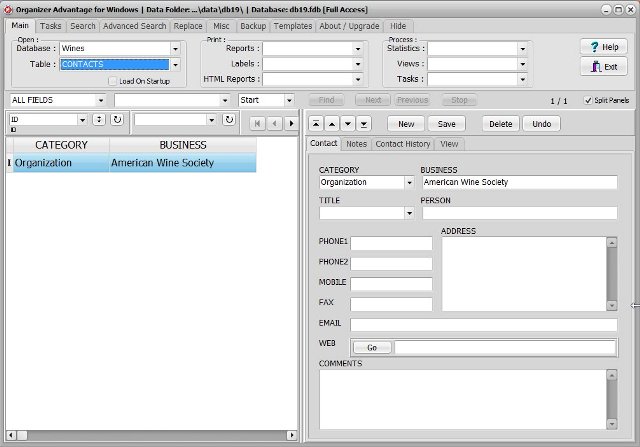 wine template: wine glossary database
---
Organizer Deluxe with database template, screenshots:
Database and Software Screenshots :