Translation Manager software solution overview:
Complete and flexible translation management software solution for Windows users. Manage your translation information including main word or phrase, definition, translations for up to 5 languages.
Translation management software solution features:
Easily create definitions and translations for up to five languages.
Customize the template to meet your needs.
Find translation details quickly with flexible search, sort, or filter.
Print translation reports, HTML documents, cards, and labels.
Access and view your records in virtually any way.
Database Fields Included :
enter
Organizer Advantage with database template, screenshots:
dictionary template: translation database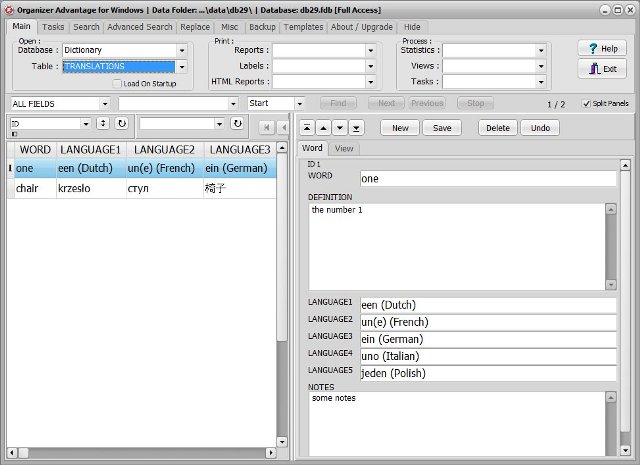 dictionary template: terminology 2 database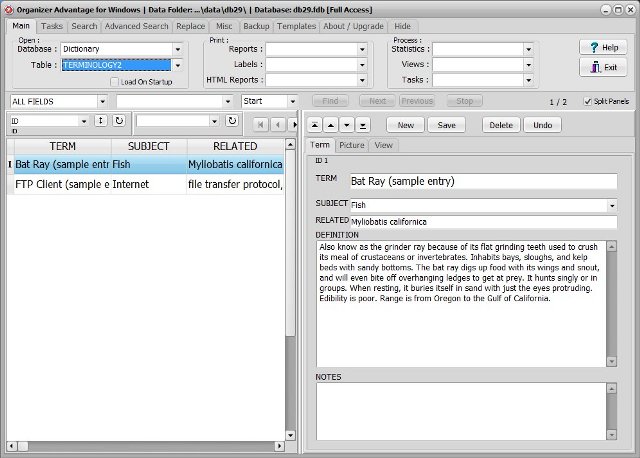 ---
Organizer Deluxe with database template, screenshots:
Database and Software Screenshots :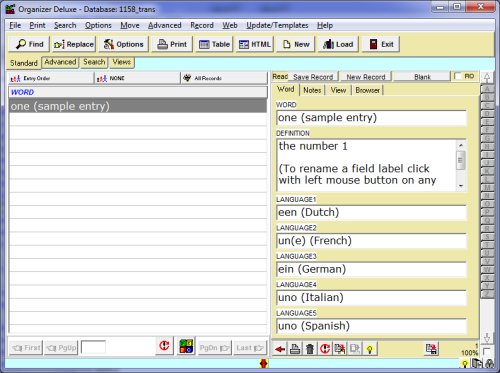 ---
Organizer Advantage Users:
Review instructions: how to install Translation Manager template.
---